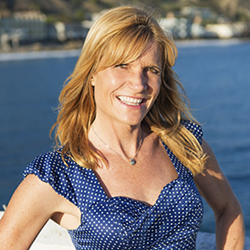 (PRWEB) January 23, 2017
Byrd's memoir is a powerful and inspirational story about her young son's vivid recollections of being a baseball player in the 1920s and '30s. At the age of two, baseball prodigy Christian Haupt described historical facts about the life of Lou Gehrig that he could not have possibly known at the time. Distraught by her son's uncanny revelations, Christian's mother, Cathy, embarked on a sacred journey of discovery that would shake her beliefs to the core and forever change her views on life and death.
The "Best of Los Angeles Award" community was formed three years ago and consists of over 2,800 professional members living and working in Southern California. It celebrates the best people, places and things in Los Angeles with a slogan "No Ads. No B.S. Only the Best."
"The mission of the community is to celebrate the best of Los Angeles, and allowing its community members to connect with other members who share the highest standards of quality and integrity," said Ms. DeRose.
According to the Kirkus Review, "Byrd's memoir almost reads like a suspenseful novel, and readers are sure to be gripped by the possible explanations she provides for (her son's) seemingly inexplicable memories. She also thoughtfully reflects on her own spirituality, and the ways in which her son's revelations challenged her Christian faith . . . On the whole, this is an affecting portrayal of parenthood, and an affectionate love letter from a mother to her unusual child. An eclectic mix of mystery, memoir, and the supernatural."
The Boy Who Knew Too Much, published by Hay House is on sale now and will be released in March 2017. "I am honored to have received this esteemed award from the Best of Los Angeles Award community. It is a real thrill to receive this positive feedback on my soon-to-be-published book," says Byrd.