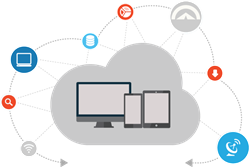 ...we are excited to be able to offer this simple, robust solution.
Lexington, Massachusetts (PRWEB) February 02, 2017
Cognition Corporation, a software company specializing in medical device compliance and commercialization, has just released a new white paper detailing the benefits of its Cockpit platform as Software-as-a-Service (SaaS).
The rise of cloud computing enables SaaS for use in product development. Organizations are more empowered than ever to choose solutions that fit their needs. However, solutions lacking comprehensive features for medical device, pharmaceutical, and combination teams are costly.
"It is burdensome dealing with IT nowadays, particularly for small organizations," says David Cronin, CEO of Cognition. "SaaS offers medical device companies the opportunity to do their product development without the burdens of cost or IT maintenance."
The white paper identifies the key features of enterprise-level SaaS solutions and how the Cockpit platform implements them, along with reviewing the benefits of Cockpit SaaS for product development teams. These include: low cost and flexible payment options, cloud security measures that meet or exceed SSAE 16 and electronic signature controls that comply with 21 CFR Part 11, and capabilities for remote team management
"We are fairly new to SaaS," says Mr. Cronin, "and we are excited to be able to offer this simple, robust solution."
The white paper is available for download here.
Cognition Corporation, based in Lexington, Massachusetts, has offered solutions for product development compliance for more than fifteen years. Cognition offers two core products: Cognition Cockpit™ and Cognition Compass™. Thousands of users worldwide use Cognition solutions to manage their product development process and meet regulatory, performance, and-time to-market goals. For more information, visit http://www.cognition.us or call (781) 271-9300.
###