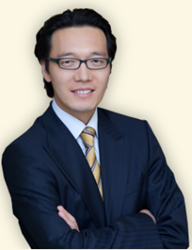 Virginia Beach, VA (PRWEB) January 25, 2017
Board-certified, Facial Plastic Surgeon Dr. Kyle S. Choe, MD, FACS is now offering the Silhouette InstaLift™ at The Choe Center located in Virginia Beach, VA. Dr. Choe specializes in reconstructive and cosmetic plastic surgery, and his training and surgical practice are centered on one single area of plastic surgery – the face and neck. Dr. Choe has served residents living in or around greater Hampton Roads, VA, since relocating from his renowned upstate New York plastic surgical practice in 2004.
Silhouette InstaLift™ is an outstanding procedure that complements the other minimally- and non-invasive facial and neck treatments that are offered at The Choe Center. Dr. Choe strives to offer men and women only the very best cosmetic treatments and is excited to add the Silhouette InstaLift™ treatment by Thermi to his procedures. Dr. Choe said, "I am excited about Instalift. This minimally invasive procedure will reverse the signs of aging within minutes."
Silhouette InstaLift™ is a minimally invasive aesthetic, thermistor-regulated energy solution. This is a new, face-lifting treatment that restores youth to facial features by enhancing contours, reshaping and lifting as it stimulates the production of collagen. This is a breakthrough facial treatment that produces lift and youth without the need for surgery.
The Silhouette InstaLift™ naturally improves droopy jowls and loose facial and neck skin with the use of dissolvable sutures that are placed strategically to lift the cheeks and jawline. Sutures and cones are used to reposition and elevate the facial skin. The dissolvable sutures are naturally be absorbed by the body and stimulate the natural production of collagen.
The simple, in-office procedure commonly takes 45-minutes to an hour complete. Immediate results are seen and experienced, and improvements will continue to develop as any swelling subsides and collagen is stimulated. A minimal recovery time is recommended after the procedure.
Collagen decreases with age and causes the skin on the face and neck to weaken and sag. The Silhouette InstaLift™ works to encourage the important production of the essential collagen building block. Collagen is scientifically proven to be critically important for the maintenance of youthful looking skin.
Silhouette InstaLift™ is a simple, non-surgical procedure used to re-contour the face and to lift the deeper layers of the skin. If you desire a more youthful appearance, InstaLift™ may be right for you. Dr. Choe is available for private consultations. He can examine you and learn your health history and cosmetic goals. He may recommend InstaLift™ if you are in general good health and are seeking a non-surgical facial lift.
You are invited to attend an InstaLift™ seminar hosted by Dr. Choe in Virginia Beach, VA, on January 31st, 2017. The seminar will include a Silhouette InstaLift™ demonstration. To attend the event, call The Choe Center at 757-389-5850. Space is limited.
Dr. Choe is one of the first surgeons to offer Silhouette InstaLift™ in Virginia Beach, VA. Call to request a consultation with facial and cosmetic specialist Dr. Choe at 757-389-5850.
RSVP required, please call 757-389-5850
January 31st, 2017
At 6:00 PM
The Choe Center
4400 Corporation Lane, Suite 102
Virginia Beach, VA 23462
https://www.choecenter.com