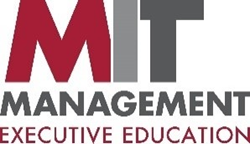 Cambridge, Mass. (PRWEB) January 24, 2017
MIT Sloan Executive Education announced today four new courses starting spring 2017. The new courses are designed to equip business leaders with skills needed to adapt to an evolving business landscape: implementing data-driven business strategies, harnessing entrepreneurial innovation, and adopting new manufacturing technologies. Enrollment is now open.
New courses for 2017 include:

"To succeed in a rapidly-changing corporate landscape, today's executives must develop and nurture a strong understanding of data analytics, change management, and innovation strategies," said associate dean of Executive Education at MIT Sloan School of Management, Peter Hirst, MBE. "At MIT Sloan Executive Education, we recognize this as a growing need in today's business landscape. By leveraging the latest research and insights from leading minds at MIT, we're able to foster a collaborative, high-impact experience that will help business leaders address real-world challenges."
MIT Sloan Executive Education provides a variety of programs relevant to today's ever-changing business ecosystem. There are over 40 two-day to week-long programs led by renowned experts from the MIT Sloan School of Management as well as other MIT schools and research centers.
About MIT Sloan Executive Education
MIT Sloan Executive Education programs are designed for senior executives and high-potential managers from around the world. From intensive two-day courses focused on a particular area of interest, to executive certificates covering a range of management topics, to custom engagements addressing the specific business challenges of a particular organization, our portfolio of non-degree, executive education and management programs provides business professionals with a targeted and flexible means to advance their career development goals and position their organizations for future growth.