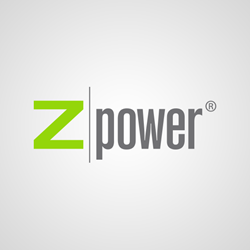 We are thrilled to partner with ZPower to provide patients and professionals with a rechargeable option for Muse.
Camarillo, CA (PRWEB) January 24, 2017
ZPower, the world's only developer of rechargeable, silver-zinc microbatteries, announces their collaboration with Starkey Hearing Technologies to bring a new rechargeable hearing aid to market. In February, Starkey will launch the popular Muse micro RIC 312t in a ZPower rechargeable option.
Today, many hearing aid wearers struggle with the hassle of disposable batteries. The batteries often fail at the most inopportune times and need to be replaced every few days. Therefore, it is no surprise that rechargeable batteries and rechargeable hearing aids are among the top features sought by hearing aid users. According to a study of over 500 hearing aid users, 70 percent said they want rechargeable hearing aids even though only 11 percent said they currently have them. Until recently, rechargeable hearing aids were limited to using lower energy density nickel–metal hydride (NiMH) batteries that frequently deliver less than a full day of power, which led to limited market acceptance. ZPower plans to change this with its innovative, silver-zinc rechargeable battery technology.
ZPower batteries offer hearing aid wearers the confidence of all-day power—with streaming—and the flexibility to interchange ZPower batteries with zinc-air disposable batteries. Additionally, ZPower batteries are safe, non-flammable, and 100 percent recyclable; no other rechargeable battery on the market today can provide this combination of features and benefits.
"We are proud that Starkey chose ZPower's rechargeable battery technology for their highly acclaimed Muse hearing aid," Sara Sable-Antry, VP of Sales and Marketing for ZPower said. "It has been our mission to use ZPower's innovative silver-zinc battery technology to improve the quality of life of hearing aid wearers, and now, with the launch of the rechargeable Muse, more patients will benefit from the convenience of reliable, rechargeable hearing aids."
"Since we launched Muse in 2016, we've received wonderful feedback about the supreme sound quality, unique music technology and flexibility of choice that Muse offers patients," Chris McCormick, Starkey Hearing Technologies, Chief Marketing Officer said. "And now, we are thrilled to partner with ZPower to provide patients and professionals with a rechargeable option for Muse. We know together, this product will alleviate patients' worry about battery life and encourage greater satisfaction in using their devices."
To learn more about the ZPower batteries please visit http://www.zpowerhearing.com.
About ZPower, LLC: ZPower is a leader in the development of rechargeable, silver-zinc batteries for miniature battery applications whose headquarters and manufacturing facility is in Camarillo, Calif. The company provides a total solution for hearing instrument manufacturers which includes advanced silver-zinc battery technology and charger design support. The ZPower solution simplifies new product development and speeds time-to-market. For end users, ZPower batteries deliver unmatched performance, improved user experience and are better for the environment. ZPower is ISO 9001:2008 certified and its facility and devices registered with the FDA. For more information, visit http://www.zpowerbattery.com.
About Starkey Hearing Technologies: Starkey Hearing Technologies is a privately held, global hearing technology company headquartered in Eden Prairie, Minnesota. Founded in 1967, the company is recognized for its innovative design, development and distribution of comprehensive digital hearing systems. The company develops, manufactures and distributes hearing aids via three distinct brands – Audibel, NuEar and its original brand, Starkey. As the only American owned and operated provider of hearing technologies, Starkey Hearing Technologies is proud to support veterans and active military service personnel with the best in American innovation, including a suite of revolutionary hearing technologies and other resources. Starkey Hearing Technologies currently employs more than 4,800 people and operates 21 facilities and conducts business in more than 100 markets worldwide. For more information, visit http://www.starkey.com.