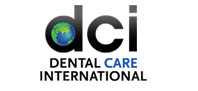 Las Vegas, NV (PRWEB) January 23, 2017
Dr. Dawn McClellan is excited to announce that Dental Care International, a non-profit organization based in Las Vegas, will offer dental care to under-served children during their sixth annual Give Kids a Smile Event on February 4, 2017. During this event, volunteers who practice pediatric dentistry near Las Vegas, NV, will provide comprehensive care at no cost, with the goal of helping local children avoid unnecessary dental problems and enjoy better long-term oral health.
The American Dental Association began the Give Kids a Smile event in 2003. This program benefits children between ages 6 and 12 who would not otherwise have access to dental care. Through Dental Care International's efforts, children in the Las Vegas area are referred by the Clark County School System and screened at the Las Vegas Dental Clinic prior to the event. During Give Kids a Smile, which also takes place at the Las Vegas Dental Clinic, volunteers provide dental examinations, hygienic services and other necessary treatments to about 100 children.
In addition to this event, Dental Care International supports several efforts to ensure that underserved individuals can access affordable pediatric dentistry in Las Vegas, NV, and other areas. Since 2005, the organization has offered low-cost dental care and orthodontics through the Las Vegas Dental Clinic. The clinic, which aims to help impoverished patients maintain their best oral health, now serves over 14,000 people yearly. In addition, the organization provides pediatric dental care in Ecuador and dental assistant training for young women in Sri Lanka.
When Dr. McClellan is not supporting initiatives such as the Give Kids a Smile event, she focuses her practice, Thunderbird Dental, on pediatric dentistry in Las Vegas, NV. She offers numerous services tailored to younger patients, including first-year dental visits, interceptive orthodontics, mouth guards and sedation dentistry.
To learn more about the Give Kids a Smile Event or Dental Care International, visit their website at http://www.dcare.org or call 702-272-1100.
About the Organization
Dental Care International (DCI) is a 501(c)(3) nonprofit organization dedicated to increasing access to dental care and providing dental services to the disadvantaged and neglected areas of the world. DCI was founded by Dr. Dawn McClellan and Mike PeQueen in 2001. DCI offers a one year residential Dental Surgery Assistant (DSA) Training Program near Kandy, Sri Lanka where girls who have survived abuse, neglect, poverty, and tragedy, are afforded an opportunity to receive training and later find work in hospitals and clinics across Sri Lanka. DCI has also made an impact in Cuenca, Ecuador since 2009, where a team of volunteers visit to provide dental services to rural school children. The DCI team is not only helping areas in need internationally, but locally as well, offering comprehensive pediatric dentistry and orthodontic services at their clinic in Las Vegas, NV where they provide increased access to dental care for the underserved and working poor in the community. To learn more about DCI, how to sponsor a student, volunteer or donate, please visit http://www.dcare.org or call (702) 272-1100 for more information.