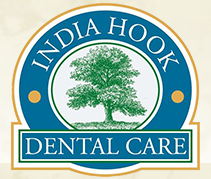 Rock Hill, SC (PRWEB) January 23, 2017
The team at India Hook Dental Care, led by Drs. Jennifer Houck, Lauren Smith and Heather Johnson, is now accepting new patients without a referral for a new dental implant technique, Smart Fix®. This system, which is ideal for replacing multiple missing teeth, allows the doctors to support a custom denture with dental implants in Rock Hill, SC. The system is strong and removable, so patients get the best of both dentures and implants.
The Smart Fix technique involves surgically placing four titanium implant posts into the jaw. Once these posts have healed and the bond between the jaw and posts is complete, they then become strong anchors for a full dental arch. Both the top and bottom arches can be treated with this method. These dentures are both natural-looking and removable, so patients can clean their mouth, teeth and gums properly without worrying about cleaning in and around cumbersome permanent structures.
The benefits of this technique may be life-changing for many people. Patients with missing teeth who wear dentures are often forced to give up many of the foods they love, simply because traditional dentures are unable to act as a strong enough support. They may also experience embarrassing slipping and clicking while talking or attempting to eat. These things are not a problem with Smart Fix treatment because the dentures are firmly supported and stay in place with the use of dependable dental implants in Rock Hill, SC.
Those who wish to learn more about the Smart Fix procedure to replace their missing teeth are invited to contact India Hook Dental Care by calling 803-324-7640. The doctors are eager to show Rock Hill residents how dental implants can help transform their lives.
About the Practice
India Hook Dental Care is a general and cosmetic dental office offering personalized dental care to patients in Rock Hill, SC. The entire team takes pride in putting a smile on each one of their patient's faces and understands that staying up-to-date on the latest advancements in dentistry will help them provide the highest level of care. To learn more about the doctors and team at India Hook Dental Care, or the services they offer, please visit their website at http://www.indiahookdental.com or call (803) 324-7640 to schedule an appointment.