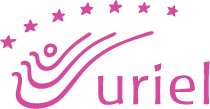 The health and success of our customers is what matters most to Uriel Pharmacy
East Troy, Wisconsin (PRWEB) January 26, 2017
Uriel Pharmacy, Inc. has launched a new, mobile-friendly website with exclusive content, tools, resources and products. The new website, urielpharmacy.com, includes full access to:

Latest news, events and promotions
Product information and purchasing
Locating a retail store or health practitioner
Newsletter email sign-ups
Frequently asked questions
Since 1996, Uriel has been a trusted pharmacy, making anthroposophic and homeopathic remedies by potentizing substances from mineral, plant, and animal kingdoms. As a privately held company in East Troy, Wisconsin, Uriel manufactures high-quality remedies for a large variety of ailments and health benefits.
Striving for excellence, Uriel is thrilled to present this new website as an additional resource to meet customer needs. Within this site, remedy information is available for cold & flu, first aid, skin/facial care, pain relief and more. Additionally, informative videos about the products will be added to help customers learn and grow with the company.
"The health and success of our customers is what matters most to Uriel Pharmacy. For more than 20 years we have worked hard to foresee and meet their needs, and the new website is one of the many ways we do this." – Mark McKibben, R. PH., Founder of Uriel Pharmacy
With the launch of the new website, Uriel is pleased to offer all customers an exclusive 40% off discount now through February 25th, 2017, online orders only using code PRWEB. Visit the new website at urielpharmacy.com for more details or call at 866.642.2858.