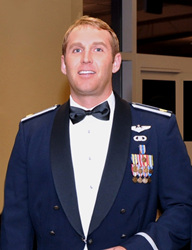 It has been really amazing to watch our product snowball from an idea into a nationwide favorite
(PRWEB) January 26, 2017
Rollors is an innovative outdoor game that's easy to learn, challenging to master, and fun for the whole family.
In 2016, it started gaining national attention, seeing 125% growth over the last year.
"It has been really amazing to watch our product snowball from an idea into a nationwide favorite," said Matt Butler, the founder of Rollors.
Butler is a U.S. Air Force Officer who developed the idea for the game between deployments to Afghanistan and Iraq.
"We've stepped up our outreach to distributors and received great interest," said Butler. "We've secured retail spots in a record number of retail stores, as well as seen a 145% increase in our Internet sales."
The game combines the bowling motion of bocce with the goal system of horseshoes into one all new, addictive -- and portable -- package.
It can be played across any flat surface from lawns to the beach, with players taking turns rolling the durable wooden disks toward goal posts. Points are earned depending on how and where the disks land.
Part of the brand's growth can be attributed to several new features they rolled out last year.
The new Expansion Pack allows even more players to join the fun, and a unique customization option lets players personalize their goal pieces with names, dates, logos, and more. They can also choose from additional disk color combinations including yellow/green, orange/purple, and gray/black.
"We wanted to give our fans more options to fit their lifestyle," said Butler. "We've had companies order them for corporate retreats, brides and grooms for wedding activities, and families for reunions. The options are limitless."
Rollors is available in 600 retailers nationwide including Dicks Sporting Goods, Sports Authority, Cabelas, Amazon, Wayfair, and other specialty boutiques. It has received numerous commendations including the 2013 Product of the Year Award from Family Review Center, 2013 Toy Tips and Trust Award, a Best Gear for 2014 product according to Men's Journal, and the 2014 Oppenheim Best Toy Award Gold Seal.
About
Matt Butler, a U.S. Air Force Officer and the inventor of Rollors, had that lightbulb moment when looking for a relaxing game to play during downtime between deployments. Once he returned home, he knew it was time to turn it into a reality. He quickly looked to his other out of work brothers in arms for help, and has been providing veterans with much needed jobs ever since.
For samples or additional information, please visit https://rollors.com or contact brooke(at)veteranpr(dot)com.