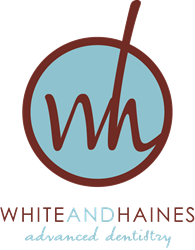 Cornelius, NC (PRWEB) January 24, 2017
Drs. Steven White and Brad Haines, general and cosmetic dentists and founders of White and Haines Advanced Dentistry, are pleased to announce they are now accepting new patients for treatment using Invisalign® in Cornelius, NC, with or without a referral. These clear aligners are ideal for many patients because of their quick and long-lasting cosmetic benefits.
Invisalign clear aligners are custom made to fit each patient's smile and are worn directly over the teeth. Moving the teeth incrementally, each aligner is switched out for a new one every few weeks. To design each tray, Drs. White and Haines use advanced imaging technology to create a 3D representation of each patient's mouth and craft unique treatment plans for each case.
Straight teeth offer more than just aesthetic improvements, but improved health as well. Properly aligned teeth are easier to clean which helps minimize the risk of gum disease and other oral health issues. Because clear aligners are removable, patients can also easily clean their teeth between meals and do not have to abide by dietary restrictions during treatment. Many adults avoid correcting their smiles because traditional orthodontic solutions offer sometimes unappealing metal braces, however, Invisalign provides patients a discrete alternative
Patients do not have to choose traditional braces if they want orthodontic results that are more comfortable, easier to maintain and nearly invisible. Those who would like to learn more about Invisalign can contact Drs. White and Haines by calling 704-896-9535. Information about the process can also be found on the doctors' website at http://www.drswhiteandhaines.com.
About the Practice
White and Haines Advanced Dentistry is a general dental practice offering personalized dental care to patients in Cornelius, NC. Dr. Steven White offers more than 20 years of experience in general and cosmetic dentistry and has served as a mentor at the Nash Institute for Dental Learning and an instructor with the Advanced Aesthetics Program. Dr. Brad Haines was named a Top 40 Dentist Under 40 in Incisal Edge Magazine and brings more than a decade of experience in general and cosmetic dentistry. Drs. White and Haines strive to understand each patient's unique set of goals to help them reach a healthy smile and they are members of the American Dental Association, Dental Organization for Conscious Sedation and Charlotte Dental Society, among many others. To learn more about Drs. White or Haines or the services they offer at their practice, please visit their website at http://www.drswhiteandhaines.com or call (704) 896-9535 to schedule an appointment.