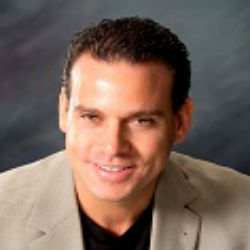 Danvers, MA (PRWEB) January 25, 2017
John Marroni MLO#5778 joins New Fed Mortgage to help build out origination staff.
John Marroni has an extensive background in Mortgage Lending than spans back over 20 years. He has become a strong influence in the marketplace by always keeping his name top of mind to Customers and the Real Estate Community. John holds a bachelor of Science degree in Engineering from Northeastern University and formerly a partner and owner of New Boston Mortgage for 13 years. John loves to help families increase their net worth as well as finance their American Dream by taking time to educate each client he works with.
In addition to all of John's accomplishments, he has co-hosted the live radio show "The Mortgage Forum" on WBNW and WESX and has had some guest appearances on the radio show "Keeping it Real…Estate". He has featured and produced television commercials for reverse mortgages and is a published author in "What to Know about Reverse Mortgages" John is recognized as a Certified Senior Advisor (CSA) for the society of Senior Advisors which aids in the social, health and financial issues that senior citizens face today.
The company's president, Brian Damico added "We are definitely fortunate to have hired John who is dedicated to his craft. We are looking forward to a mutually successful relationship"
NewFed Mortgage has specialized in residential retail mortgage lending since 2001. Licensed in seven states, NewFed offers a multitude of mortgage programs, including Conventional, FHA, VA, USDA along with access to various portfolio products.