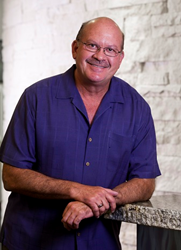 "With this check...we can change many more lives through the gift of a smile." Dr. Don Montano
COLORADO SPRINGS, Colo. (PRWEB) December 31, 2017
This Spring, Dr. Benjamin Burris, Founder of Smile for a Lifetime (S4L) , announced his intent to donate his business interest in the MKS Forum to the Smile for a Lifetime Foundation. On Saturday, October 28th, S4L's interest was sold to the managing partner of MKS,Trudenta and a check for $100K was presented by Chip Fitchner, TruDenta Marketing Director to Dr. Don Montano, S4L National Board President, Jeff Behan, S4L National Vice President and MIchelle Von Fange S4L National Executive Director.
"With this check, we can raise our level of support to our current chapters, recruit additional doctors increasing our service throughout North America and change many more lives through the gift of a smile! " President Montano shared, "we are truly grateful to Dr. Burris for his generous gift and to TruDenta for their purchase.
The Smile for a Lifetime Foundation has chapters in 45 states and serves in 5 Canadian provinces as Smile for a Lifetime Canada. To date over 4500 children have received orthodontic scholarships and have committed over 40,000 hours of service to "pay it forward" in their communities. For more information please visit http://www.s4l.org.