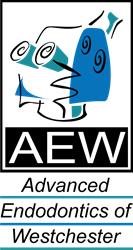 Mount Kisco, NY (PRWEB) January 24, 2017
Advanced Endodontics of Westchester is now accepting new patients, with or without a referral, for root canal retreatment at their two office locations. Drs. Justin Kolnick, Kara Diamond, Randall Barton, Keith Hope and Bilal Chaudhry are highly-experienced endodontists in Mount Kisco, NY and White Plains, NY, and understand the importance of retreatment when prior procedures are not effective. It is important to receive endodontic care from a qualified endodontist who is thoroughly trained and has a high level of treatment success.
According to the American Association of Endodontics, more than 15 million root canals are performed each year and endodontists perform around 25 of them each week compared to general dentists who perform fewer than two. Dental and endodontic professionals recommend root canals when the pulp of a tooth becomes infected and highly sensitive. There is a good chance that a patient may need a root canal if they have persistent tooth pain, swelling around the gums, and increased sensitivity to hot or cold foods and drinks. Pain that worsens when lying down is another common symptom of inflamed tooth pulp that requires treatment.
Root canals may need to be retreated when initial care fails due to salivary contamination inside the tooth, or incomplete treatment of narrow or curved canals, among other complications. Depending on each case, the doctors may recommend performing endodontic microsurgery. Microsurgery may be the only treatment option for a tooth that has not responded well to a root canal. Unlike most endodontic practices, Advanced Endodontics of Westchester has a microsurgery center onsite dedicated to endodontic surgery. Microsurgery can be used to locate fractures or hidden canals that have not appeared on previous X-rays and can help to quickly heal the tooth in an effort to avoid tooth loss.
Patients experiencing swelling and discomfort due to a failed root canal are encouraged to call Advanced Endodontics of Westchester to schedule a retreatment procedure. To arrange an appointment with respected White Plains and Mount Kisco, NY endodontists, Drs. Kolnick, Diamond, Barton, Hope and Chaudhry, patients are invited to call their Mount Kisco location at 914-750-4034 or their White Plains location at 914-750-4033.
About the Practice
Advanced Endodontics of Westchester is a dental practice offering personalized endodontic dental care to patients from two office locations, in White Plains and Mt. Kisco, NY. Drs. Justin Kolnick, Kara Diamond, Randall Barton, Keith Hope and Bilal Chaudhry proudly serve their community with the latest advancements in dentistry to ensure each patient leaves with the oral care they need. To learn more about the services offered at Advanced Endodontics of Westchester visit their website at http://www.westchesterendo.com or call (914) 750-4033 to schedule an appointment at the White Plains, NY location and (914) 750-4034 for the Mt. Kisco, NY location.