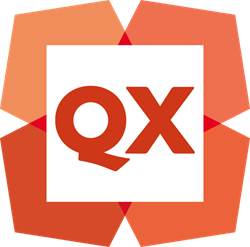 Denver, CO (PRWEB) January 25, 2017
Quark is excited to announce a new video tutorial series that will feature one new QuarkXPress video a week throughout 2017 – a total of 50 free training sessions!
Working from the basics, the video tutorials will be hosted by design, layout, and brand expert Martin Turner who recently released his book Desk Top Publishing with QuarkXPress 2016. Now Martin takes his expertise to video, where he will cover an entire range of topics, including:

Desktop publishing and digital publishing
Deep QuarkXPress features such as Job Jackets and Composition Zones
Every panel, palette, menu, and function of the newest version of QuarkXPress
Setting preferences and preparing pictures for print
Converting Excel charts, fonts and kerning, markup, editing, spell checking
And much more...
The weekly series started with the first episode "The 8 Minute Magazine Challenge" where Martin shows in real-time how to create a magazine for print and Web in only eight minutes. For access to all the new QuarkXPress training videos as they become available please visit QuarkXPress on YouTube.
About Martin Turner
Martin Turner is a brand consultant at Brand Motor Ltd and a Founding Chartered Public Relations Practitioner. He is a long-time QuarkXPress user having started with the software in 1996 after migrating to the Apple Macintosh. In his new 356-page paperback book, Turner offers valuable insight on desktop publishing and QuarkXPress for both new and seasoned users.
About QuarkXPress
QuarkXPress is leading graphic design and page layout software for creative professionals around the world who depend on quality, performance and stability. QuarkXPress 2016 is the new version of QuarkXPress that introduces transformative functionality and game-changing features, such as HTML5 Publications, the ability to convert PDF, Illustrator and EPS files to native QuarkXPress objects, and much more. Unlike many design suites, QuarkXPress is sold as a perpetual license, which means users make a single purchase and aren't locked into an ongoing subscription. Learn more about QuarkXPress here: http://www.quark.com/2016.
# # #
Quark, QuarkXPress, and the Quark logo are trademarks or registered trademarks of Quark Software Inc. and its affiliates in the U.S. and/or other countries.