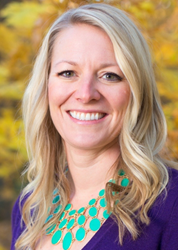 Madison, WI (PRWEB) January 24, 2017
Dr. Angela Cotey, a general dentist with Village Smile Care, is now pleased to offer Six Month Smiles® in Madison, WI. Patients who live in this area can now turn to her for treatment using this very discreet orthodontic option without a referral. A major concern for many orthodontic patients is how they will look during treatment. With this system, patients can use clear braces to achieve desirable results and remain happy and confident with their smiles throughout the process.
Six Month Smiles may provide patients in Madison, WI with many benefits over other traditional options. This system is made of tooth-colored wires and clear brackets, so they can be barely visible to those who do not already know they are there. This allows patients to have many of the tried-and-true benefits of braces without the aesthetic drawbacks.
With these clear braces, patients are not subjected to the strong forces and long treatment times associated with traditional braces. Instead, the forces used are low and patients usually complete treatment in six months. With these parameters, patients can expect to have increased comfort, better hygiene and greater safety than other orthodontic options. Another bonus to using this system includes keeping more money in patients' pockets. Six Month Smiles is one of the more affordable orthodontic options available today.
It is important for patients to receive the proper treatment for their needs. Six Month Smiles clear braces are ideal for aligning the teeth and helping gap issues, but is not recommended for bite issues. Dr. Cotey can help patients learn if they are eligible for Six Month Smiles in Madison, WI and get them started on treatment immediately. Contact her office by calling 608-433-2102 for more information.
About the Doctor
Dr. Angela Cotey is a general dentist offering personalized dental care to patients in Mount Horeb, WI. Dr. Cotey and her entire team take pride in offering the latest advancements in dentistry and dental technology to ensure each patient enjoys a comfortable experience with long-lasting results. Dr. Cotey combines advanced dentistry with a fun and friendly style. She is a member of numerous professional organizations including the American Dental Association, the Wisconsin Dental Association, American Academy of Cosmetic Dentistry, Fellow in the Academy of General Dentistry and current President of the Wisconsin Dental Study Club and Madison Dental Progress Forum. To learn more about Dr. Cotey or the services she offers, please visit her website at http://www.villagesmilecare.com or call (608) 433-2102 to schedule an appointment.