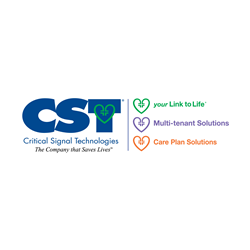 DETROIT, MI (PRWEB) January 25, 2017
Kopczynski brings 20 plus years of financial and operational leadership experience. In his new role, Kopczynski will lead company-wide business operations. As second-in-command, Kopczynski will help scale and maximize CST's rapid growth with healthcare providers and payers throughout the United States.
"Jim has been involved with CST since our founding in 2006," said CST Chief Executive Officer Jeffery Prough. "He has worked as part of our lead investor group, and has led many key projects for us over the years. I'm excited to add Jim to the team full-time. As we continue our unprecedented growth, Jim's proven track record will be an extremely valuable asset."
Prior to joining CST, Kopczynski spent five years at Continental Energy Services (Continental) serving as its Chief Financial Officer. Under his leadership at Continental, the 350 employee organization experienced tremendous success by more than doubling its revenues while also implementing operational and process initiatives to support the rapid and sustained growth. In addition, Kopczynski co-founded Waypoint Capital, a private equity firm, which he managed from 2009 to January 2017. Before that, Kopczynski spent five years in various senior-level roles for Dunrath Capital, where he helped the portfolio companies across various industries (including healthcare, technology and business services) achieve rapid and profitable growth. Noteworthy accomplishments at Dunrath Capital include helping grow revenue at a Silicon-Valley based software company from a start-up to a market leader. Also, he led initiatives for multiple portfolio businesses that attracted investments and strategic partnerships from large public companies such as IBM and Ecolab.
Kopczynski received his M.B.A. from The University of Chicago Booth School of Business and his B.S. in Finance from Miami University.
About Critical Signal Technologies (CST):
Critical Signal Technologies, Inc. (CST) is a health services company with an innovative approach to remote patient monitoring. CST helps patients live independently, avoid unnecessary hospital visits, manage chronic disease, and coordinate care. CST has extensive experience in the industry, which has helped it build turnkey solutions to increase patient engagement and improve care outcomes. CST's service suite includes personal emergency response systems, readmission management solutions, care coordination, medication management, wellness coaching, next-generation senior housing pull cord systems, telehealth, and social work.