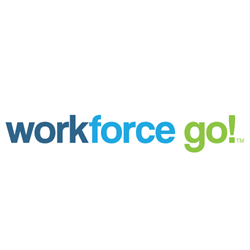 Workforce Go! customers have the best tools and expertise at their disposal to address their workforce management needs.
Carrolton, TX (PRWEB) January 25, 2017
Workforce Go! cloud-based software for payroll, people, and time is stronger than ever thanks to a new partnership between leadership at MicroAccounting and Ameriflex.
Previously branded as Ameriflex Workforce Solutions, Workforce Go! will continue to provide the all-inclusive human capital tools that customers already enjoy. The new partnership will leverage the successful track record of Workforce Go! and the extensive business solutions experience of the newest implementation consultants to deliver enhanced support.
"Along with the expansion of our service team and the introduction of the new Workforce Go! brand, we are excited to partner with leaders at MicroAccounting to collaborate in building out a unique human resources management offering," said Bart McCollum, Ameriflex president and chief operating officer. "MicroAccounting's commitment to state of the art technology and decades of experience with integrated HR management solutions ensures that Workforce Go! customers have the best tools and expertise at their disposal to address their workforce management needs."
Bill Harris, chief executive officer of Workforce Go! and MicroAccounting said, "We've selected MicroAccounting employees who have worked with payroll, people, and time management applications for decades to join the Workforce Go! team. Our consultants have always focused on providing seamless implementations and integrations, and Workforce Go! clients are already benefiting from the additional support. We have doubled the size of the implementation team since October."
ABOUT WORKFORCE GO!
Workforce Go! provides a web-based workforce management platform designed to help employers reduce costs and more efficiently manage people related processes. The product suite includes payroll, time and labor management, benefits administration, and HR services. It can be delivered as a consolidated package or as stand-alone components scalable to any size organization and set up to allow for easy integration with any general ledger and Intacct accounting software. Formerly branded as Ameriflex Workforce Solutions, in late 2016, the product was rebranded as Workforce Go! and is jointly managed by MicroAccounting and Ameriflex. MyWorkforceGo.com
ABOUT AMERIFLEX
Ameriflex is one of the nation's largest independent benefits administrators, providing comprehensive consumer-driven benefits solutions and HR services to employers and participants nationwide. The company's mission is to empower and coach employer clients and individual health care consumers to maximize their benefits plans through innovative payments technology, exceptional customer service, and ongoing education and support. Established in 1998, Ameriflex is proud to serve tens of thousands of employers representing millions of employees and their families. MyAmeriflex.com
ABOUT MICROACCOUNTING
MicroAccounting is a leading consulting and technology firm offering business software implementations, technical support, process evaluation and system integration. As a value-added reseller (VAR), MicroAccounting partners with Intacct, Acumatica, and Sage, with expertise in Sage 100, Sage 500 ERP, Sage HRMS, Sage Payroll, Kronos Workforce Ready Payroll/Human Capital Management, Sage Fixed Assets and Sage CRM. MicroAccounting also provides its own hosting services, business intelligence products and ERP integration services, and co-manages Workforce Go!. MicroAccounting has served 1000+ organizations since 1988. Headquarters in Dallas, TX with offices in Chicago, NE Ohio, staff is located throughout the US. MicroAccounting.com