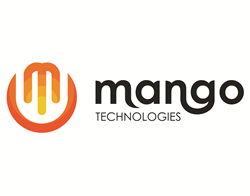 Palo Alto, CA (PRWEB) January 26, 2017
Mango Technologies has officially set up the Palo Alto office for ClickUp, their project management product. Palo Alto will be serving as the base of operations as the product is launched.
Mango Technologies began as a team of self-funded entrepreneurs. Together, they work to solve problems in technology.
Brian Evans, the Founder and CEO of Mango Technologies had this to say about the events leading up to the creation of ClickUp:
"Realizing a potential market, we defined exactly what would need to change relative to all the tools currently in the marketplace – mostly from an architecture and functionality standpoint – and fleshed out a blueprint for [our] ideal solution. As soon as we finished, we knew we had something people would as much as we do."
Mango Technologies has an optimistic outlook for ClickUp and is confident in its potential for success.
"We want ClickUp to be invisible to the people who use it. It's not about endless features tailored at managers – [instead] every decision is about reducing the friction involved in building great products," Evans said.
ClickUp is the latest attempt from Mango Technologies to deliver a market-changing product. The software is their solution for project management. http://www.clickup.com