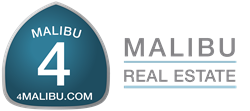 (PRWEB) January 25, 2017
4 Malibu Real Estate is a full-service, luxury brokerage specializing in residential, commercial, luxury leasing, property management, design & development. 4 Malibu represents their clients in the most ethical, professional manner, providing the best service in the industry today. They believe in The Power of Trust and exceed their clients' expectations. Every time. Without Fail. No exceptions.
The "Best of Los Angeles Award" community was formed three years ago and consists of over 2,800 professional members living and working in Southern California. It celebrates the best people, places and things in Los Angeles with a slogan "No Ads. No B.S. Only the Best."
"The mission of the community is to celebrate the best of Los Angeles, and allowing its community members to connect with other members who share the highest standards of quality and integrity," said DeRose.
"We hold our agency to the highest standards and always strive to give our clients the best service. Our associates understand the responsibility that comes with helping people turn a house into a home. We are honored to accept the Best of Los Angeles Award," says Danielle Dutcher, Managing Broker / Partner.