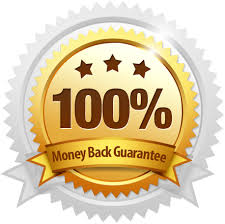 establishing trust and pursuing best-practices solutions
Bloomington, Indiana (PRWEB) January 26, 2017
Publish Wholesale announces a new guarantee program to continue pursuing its trust-focus goals.
Publish Wholesale (PW) remains grounded in establishing trust and pursuing best-practices solutions and ethics in the author services space. In line with those objectives, PW announces a 100% money back guarantee on all author services. According to PW's founder and CEO, Jon Fitch, "After reviewing the data, we realized that the risk to us for making this industry-unprecedented offer to authors is near zero, and that means we can extend that zero-risk status to our authors. Everyone wins."
In 2013, PW was launched as a separate firm from its publisher-focused mother company, Accurance, with a mission to restore the faith of authors in author services firms. PW's goal was straightforward: "…to earn the trust of author clients through high quality customer service and honesty, delivering high quality services for lower cost than can be accomplished by any other publishing services firms," as stated by the firm's CEO.
Nearly four years later, and with Creative Director Mary McCarty as part of the team, PW continues to earn the high satisfaction reports of more than 99% of its clients, including international bestselling author, Catherine Lanigan — the one behind more than 40 novels, such as Romancing the Stone, Jewel of the Nile, and Sins of Ommision. Additionally, PW — under Accurance's brand name — has been ranked #1 in North America in statistically significant academic-method surveys of 600 authors or more for two consecutive years. In the 2016 year-end annual internal review, PW concluded that even though no other established major author services firm was offering a 100% guarantee, there was nothing in PW's years of history that indicated this shouldn't be offered to PW clients.
According to Fitch, "This program fits well with our goal of making authors know their work and character is respected, and, concurrently, that they can depend on ours as well." In the announcement of PW's split from Accurance in 2013, he stated, "The more we look at the experienced authors, the more we realize their potential for us and our potential for them. We can afford to give our economies of scale in particular to prolific self-publishing authors, at a pricing no other publishing services firm worldwide can afford." He sets the same tone that continues today and this new guarantee is in keeping with the philosophy driving the imprint.
For more information about Publish Wholesale and its services, visit http://www.publishwholesale.com.