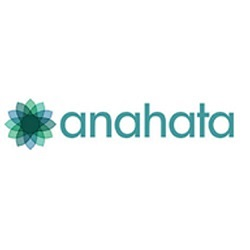 Anahata announces that it will be raising funds to support the open-source initiative using Google Ads.
Perth, Australia (PRWEB) January 26, 2017
Anahata technologies Pty Ltd is taking a remarkable step in with its open-source effort. The company announces that it will be raising funds to support the open-source initiative using Google Ads.
The reputed software development company from Australia has launched their new open-source initiative to connect with as many users as possible. The company has developed several Java libraries and frameworks for developing open-source project. The various tools and utilities allow developers to create solutions for organizations of all sizes and even individuals. While Anahata focuses on business support systems and support, the open-source project is not limited. However, the company believes this initiative will boost free and open-source business solutions for everyone.
To fund this new open-source project, Anahata has announced that it will be accepting donations using PayPal and Flattr. Furthermore, the company will be integrating Google Ads for passive fund generation. Google AdSense will be integrated on the web pages dedicated to the open-source initiative. Simply put, Google AdSense pulls ads from Google AdWords, which is what an advertiser uses to ensure their ad shows up when a user types in keywords. Similarly, integrating AdSense in a website lets related ads appear in designated sections of a web page. It works on a pay-per-click model –any user accessing these pages with a browser without an ad-blocker has a chance to contribute by clicking on any one of the advertiser recommendations. Google has a large variety of tools related to advertising and marketing that makes the entire process very flexible.
Google Ads has established their dominance in online advertising with their unobtrusive ad placement and clear indicators for sponsored content. Google's transparent advertising solution makes AdSense perfect for non-profit and social causes. The process requires relatively less effort and is much more cost-effective than traditional online advertising channels.
Anahata expects Google AdSense will generate enough online revenue to cover a significant portion of their expenses for providing open-source solutions.
About The Company:
Anahata Technologies Pty Ltd is an Australian privately owned software development company with presence in Perth and Melbourne and specializing in the analysis, design, implementation and support of cost-effective, custom built software applications. The company was founded in Western Australia in 2010 by Pablo Rodriguez Pina. The company is Oracle Java Specialized Gold Partner and delivers custom software solutions based on Oracle Technology, such as Java, Java Enterprise Edition, MySQL or Oracle Database.