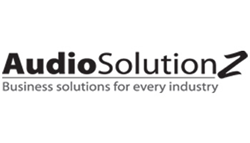 Metrics or KPIs apply to sales, marketing or manufacturing; however, they must be used in import and export compliance functions, too.
Durham, NC (PRWEB) January 26, 2017
AudioSolutionz will host a Live Webinar presented by noted expert Douglas Cohen, titled "Key Performance Indicators for Import-Export Management" on Tuesday, January 31, 2017. This session will discuss about using metrics to track imports and exports for performance improvement.
As in any business, importers-exporters need to focus constantly on improvement to compete in the market place. However, whether import or export operations performance of a business is being maintained, is getting better, or is getting worse, is not known. Successful companies use metrics or Key Performance Indicators ("KPIs") to measure the aspects of their performance.
Key Performance Indicators act as a practical and objective measurement of progress, either toward a predetermined goal or against a required standard of performance. Specifically, importers should, at a minimum, track the number of entries by method of transport and by port; the percentage of paperless entries that enter EDR or intensive; and, the total entered value by mode and port. Exporters should track number of exports by country, method of transport, value of and number of AES entries, transit times, percentage of exports requiring a license, and export order processing times. When effectively applied, import-export metrics drive process efficiencies, provide better visibility, and promote the efforts of the import-export department to the executive team and throughout the organization.
Join this session, where expert speaker, Douglas Cohen, will provide a better understanding of key performance indicators for import-export management. The session will also cover the use of metrics to track imports and exports for performance improvement. It will further discuss the benefits of effective KPIs for import-export management.
For more information visit: https://www.AudioSolutionz.com/trade/indicators-for-import-export-management.html
Get $30 off on our conferences and webinars. Use Code PRWEB30 on checkout (applicable for all purchases).
About AudioSolutionz
AudioSolutionz is the country's leading source of knowledge and training for professionals in the Trade sector. Our conferences and webinars on the trade sector are conducted by nationally renowned experts and consultants who provide a fresh perspective on issues and latest regulations on economy, trade, and commerce. AudioSolutionz offers important updates, regulatory knowledge and compliance information on the hot topics in this sector. It has provided thousands of professionals in the industry the opportunity to get answers to their most complex questions directly from experts. To know more visit: https://www.AudioSolutionz.com/trade.html