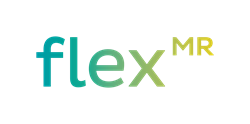 Of course I had my mobile phone at Christmas Dinner, I'm not a Luddite. I don't think I used it. I was catching up on the American Football on iPlayer while we ate - MALE 25-34
(PRWEB UK) 31 January 2017
A recent study by market research specialist FlexMR has shown that, during Christmas, many were absorbed in technology instead of participating in family activities. While women tended to opt out of using tech to spend more time with their family, more than 60 percent of men claimed to use their digital devices during dinner.
On a related note, FlexMR found that 37 percent of gifts bought for Generation Z, or children under the age of 18, were digital devices.
Unsurprisingly, social media was actively used during Christmas Day, with more than 70 percent of both sexes seen using the internet primarily for social media purposes.
While there was a significant digital presence over the Christmas season and a preference for online shopping (81 percent of people bought gifts online), 73 percent of people still bought at least one-gift in store. FlexMR found that most store-goers made the trip for one primary reason: the need to view personal items (like clothes, perfume, and toys and games) in person.
Of particular significance was the lack of interest showed in cyber security when gifts were purchased online. Only 7% of Christmas consumers avoided digital shopping for safety fears.
It's very apparent that the Internet's influence on consumer behavior at Christmas is growing exponentially in spite of increased hacking threats.
Additional findings from this research study can be found the FlexMR blog: The Top 10 Consumer Trends of Christmas 2016: New Research Report Released
About FlexMR
FlexMR is a UK market research firm founded in 1990 with the goal of providing research services to any client in need. They have since developed into a software platform, implementing new and innovative technology to bring more flexible and efficient, qualitative and quantitative research methodologies.
The FlexMR research structure puts the client in control and provides collaboration with FlexMR's expert team of researchers.
In October of 2016, FlexMR opened their US office, expanding their reach overseas.