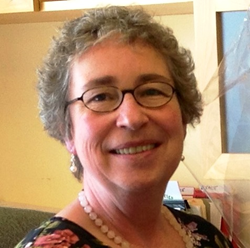 Chicago, IL (PRWEB) January 25, 2017
Alison James has been with the company since 1997, originally hired as an executive assistant to [then president] Ron Schwarcz. Since day one, her commitment to the company has been unwavering. Alison has played an integral role in product design, offerings, and expanding markets. She retires this month with the title of Director of Human Resources, Marketing, and Customer Service.
After retiring, Alison will be moving down South and spending time with her family. Bird-X wishes her the best in her move and beyond. Learn more about Alison's Bird-X journey and plans for the future in Bird-X's latest blog, found here.
"We've solidified our position as industry leaders with cutting-edge technologies, and added specialist consultants to our retail, internet and pest control customers. Being on the inside working to grow the company as all this was taking place has been extremely rewarding," says Alison, looking back on her years with Bird-X.
Bird-X has been the world's leading brand in humane bird and pest control since 1964, and is dedicated to protecting human health, wildlife, and the environment. They manufacture a complete line of unique pest control products with an unmatched focus on quality, efficacy, and customer service. For information on any of Bird-X's humane pest control products, please call customer service at (800) 662-5021.