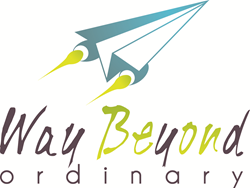 We believe that the world is a better place because of the unity of strong influential women and we want to honor the women in our lives who have contributed to our success and happiness in life
Columbia, SC (PRWEB) January 26, 2017
On Thursday, February 16th 6 pm - 9 pm, Way Beyond Ordinary will host the Women of Influence Dinner. Come and bring the special woman who has helped make you the person you are today. It's a fun evening out with dinner, cocktails, live music and a silent auction at the Capital City Club. The event will feature inspiring speakers, including Emmy award winning journalist and WIS Sunrise Weekdays Co-Anchor, Mary King who will be the headline speaker for the event.
Way Beyond Ordinary is an organization that helps women create a life and business they love through group coaching, workshops and retreats. WBO is hosting this event to benefit Sister Care. A portion of each ticket purchase and all proceeds from the silent auction will go to support the Sister Care program which helps women who are victims of domestic violence by getting them to a safe place and working with them to help plan a life free from fear. During the year, Sister Care does an amazing job of serving approximately 7,000 survivors of domestic violence. Every financial donation helps to provide shelter, community services, and advocacy for survivors of domestic violence and their children. Attendees are encouraged to bring an item from the Sister Care Wish list http://www.sistercare.org/get-involved/wishlist. Without the help of generous donations Sister Care would not be able to aid these survivors.
When women unite and work together, amazing things can happen. WBO co-founder, Tammy Ferris said, "We believe that the world is a better place because of the unity of strong influential women and we want to honor the women in our lives who have contributed to our success and happiness in life." To purchase tickets for the Women of Influence Dinner, please visit http://www.waybeyondordinary.com/woi
Way Beyond Ordinary(WBO) was founded in 2012 by Sheri Bennefeld. Tammy Ferris came onboard in 2016. WBO exists to help women create their ideal life through business. WBO helps women in their 40's and beyond marry their passions and skills and monetize them through business.