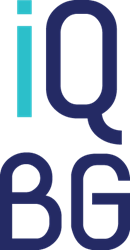 McLean, VA (PRWEB) January 26, 2017
IQBG, a nationally recognized enterprise information management solutions provider to federal, state and local government and healthcare organizations, announced its new office opening in Richmond, Virginia this month. The office will be headed by IQBG's Regional General Manager, Todd Varel.
Located strategically along the corridor between Richmond and Washington, D.C., the office provides easy access to the company's many federal clients, as well as facilitates its recruiting pipeline for Virginia Commonwealth University (VCU) graduates. The company also counts the Virginia State Bar as among its records management clients.
Mike Beck, IQBG's president and CEO, said that Richmond's vibrant technology hub was also a significant factor in the location choice.
"Today's information management solutions are tied inextricably with technology, so it makes sense for us to be in proximity with companies we want to do business with, both as clients and as prospective partners," said Beck.
IQBG's leadership also teaches courses for VCU's Masters of Science and Information Systems students.
"Richmond is the ideal hub for IQBG given our client base, ties to VCU and our alliances with professional membership organizations, such as the Association for Information and Image Management, or AIIM, and various chapters of the Association of Records Managers and Administrators, or ARMA," Varel said. "Several on our team, including me, are also VCU alumni, so this allows us to strengthen those ties for both our benefit and for their recent graduates."
Varel said that the company hopes to gain a couple of new graduates each semester to bring into IQBG's program. The program allows the leadership to see where each recruit fits best and exposes them to the company's brand of work.
"After about six months, we then move them through another program phase, or assess their current proficiencies," he said.
The program, combined with an offer to reduce student loan debt, helps IQBG recruit top talent that appeals to today's technology oriented pool of prospective clients.
The office plans to hold upcoming job fairs and other events at VCU.
The office address is 4701 Cox Road, Glen Allen, VA.
###
About IQBG:
With headquarters in the greater Washington, DC metropolitan area, IQBG operates nationally as a leading provider of Enterprise Information Management solutions for government, healthcare and highly regulated industries. IQBG navigates, organizes and analyzes the massive amount of information and data that organizations deal with every day, saving clients time and money. Its cloud-based solutions enable information governance across a variety of commercial and government applications – from government, to healthcare and commercial industries.