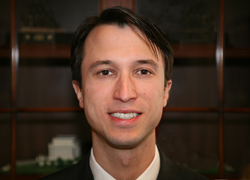 It is critical that Congress act swiftly well ahead of the July 1 deadline to send a bill for signature to the White House.
Silver Spring, Md. (PRWEB) January 25, 2017
The Security Industry Association (SIA) today hails swift passage of the Power and Security Systems (PASS) Act (H.R. 511) by the House of Representatives Monday and the subsequent introduction of a companion bill (S. 190) in the Senate shortly after.
The PASS Act, sponsored by Rep. Peter Welch, D-Vt., would extend an exemption from energy use restrictions for equipment that needs to be always on for life-safety or security equipment, such as security or fire alarms. The House passed H.R. 511 unanimously by voice vote. A current exemption from the energy use restriction requirements expires on July 1.
"It is critical that Congress act swiftly well ahead of the July 1 deadline to send a bill for signature to the White House," said Jake Parker, SIA Director of Government Relations. "Disruption in the regulations of life-safety and security equipment would create a real headache manufacturers and integrators, and it could set up a conflict with applicable product standards."
"The bill removes the expiration on the no-load exemption for security and life-safety products under current energy efficiency standards governing external power supplies, and authorizes the U.S. Department of Energy to incorporate this common-sense provision in future updates to energy efficiency standards," Parker added.
Introduced by Sens. Cory Gardner, R-Colo., and Maria Cantwell, D-Wash., the Senate version of the PASS Act was referred to the Committee on Energy and Natural Resources for consideration on Tuesday.
The Energy Independence and Security Act (EISA) of 2007 required improved energy efficiency for battery chargers and external power supplies (EPS) operating in certain modes, including a standby or "no-load" mode. For example, when a cell phone charger is plugged into the wall but disconnected from the phone, it is still consuming power. But electronic security and life-safety systems require a constant, uninterrupted power supply. Product and installation standards ensure that fire alarm, carbon monoxide, intrusion detection and other sensors are constantly powered to detect and monitor. Since EPS designed for use in such systems are always connected, and they are not manufactured with a "no-load" mode.
SIA has led a coalition in support of extending the current exemption for security and life safety products, which is set to expire on July 1, 2017. Without an extension, manufacturers must redesign EPS products to meet the "no-load" standard, more than doubling their costs unnecessarily. The PASS Act is supported by SIA, the National Electrical Manufacturers Association and the Electronic Security Association, which have also worked with energy efficiency community on the common-sense provision.
SIA anticipates the Senate will act on the current bill before the deadline of July 1, and that President Donald Trump will sign the measure.
About the Security Industry Association
The Security Industry Association (SIA) (http://www.securityindustry.org) is the leading trade association for global security solution providers, with roughly 700 innovative member companies representing thousands of security leaders and experts who shape the future of the security industry. SIA protects and advances its members' interests by advocating pro-industry policies and legislation at the federal and state levels; creating open industry standards that enable integration; advancing industry professionalism through education and training; opening global market opportunities; and collaboration with other like-minded organizations. As a proud sponsor of ISC Events expos and conferences, SIA ensures its members have access to top-level buyers and influencers, as well as unparalleled learning and network opportunities. SIA also enhances the position of its members in the security marketplace through SIA Government Summit, which brings together private industry with government decision makers, and Securing New Ground®, the security industry's top executive conference for peer-to-peer networking.