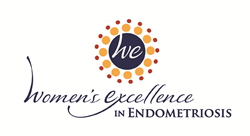 Birmingham, Clarkston, and Lake Orion, Michigan (PRWEB) January 26, 2017
Endometriosis is a disease affecting the female reproductive tract in which the endometrial lining of the uterus spreads into the pelvic cavity, implanting itself on the pelvic structures causing inflammation and pain. Patients experiencing painful intercourse, painful periods, pelvic pain, or irregular bleeding may have Endometriosis. Endometriosis can severely impact a woman's overall lifestyle. Women's Excellence created an online support group for women with Endometriosis. For more information or to join the group, visit https://www.facebook.com/groups/1805273689687120/.
In this support group, women can share their story and connect with other women who have Endometriosis. Members will also have the opportunity to ask questions and receive feedback from other group members or a representative from Women's Excellence. Private messages will also be accepted. Lastly, Women's Excellence will provide frequent updates and advancements in treatment options for women. This group is free to join, but does require approval from a representative at Women's Excellence.
If you are a woman who suffers from Endometriosis, pelvic pain, painful periods, pain with intercourse, or irregular bleeding, join the support group today at https://www.facebook.com/groups/1805273689687120/ or call to schedule an initial evaluation to review your treatment options. Women's Excellence offices are conveniently located in Birmingham, Lake Orion, and Clarkston.
Women's Excellence is the most comprehensive obstetric and gynecologic office in Michigan. Additionally, they specialize in menopause, weight control, bladder control, endometriosis, robotic surgery and midwifery services. Women's Excellence is committed to staying at the forefront of innovation with cutting edge technologies utilizing robotic surgery and minimally invasive surgical options when possible. The knowledgeable, compassionate physicians and healthcare providers of Women's Excellence focus on patient-centered processes to deliver the highest quality of care. They are affiliated with most insurances. They offer seamless medical record access via a state of the art patient portal and use the latest technology for record keeping and sharing, making the patient experience easier and more efficient. Women's Excellence is taking new patients and is conveniently located in three locations throughout southeastern Michigan, Birmingham, Lake Orion, and Clarkston. For more information, visit http://www.womensexcellence.com.