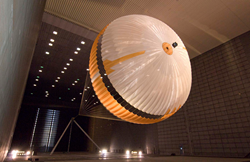 (PRWEB) January 26, 2017
Chiefofstaff.com, an Enterprise Corporate Management Strategy platform for CEOs to manage and implement strategic plans across complex organizations, is pleased to welcome Zodiac Parachute and Protection to its growing list of international clients.
Chiefofstaff.com Founder and CEO Bob Epner announced the new relationship, saying: "We are thrilled to be supporting such a major and well-regarded company as Zodiac Parachute and Protection, and look forward to a great parrtnership and to supporting their impressive goals for 2017. We are excited they chose our Corporate Strategy Management (CSM) cloud platform to deliver on their objectives."
John J. Smith, President of Zodiac Parachute and Protection America, noted that "Zodiac Parachute and Protection is using the Chiefofstaff.com platform as an essential tool for the realization of our vision and objectives this year. Our team works with Chiefofstaff.com to maintain sharp focus on priority strategic actions. Chiefofstaff.com has improved our management system by promoting visibility, establishing clear accountability, and making status communications easy and real time."
Richard McGeary, Chiefofstaff.com Cofounder and Chief Business Development Officer, added "We are honored be working with the fantastic Zodiac leadership teams in the US, Europe, and South Africa to support their multinational operating and strategic plan implementation processes with our unique and robust cloud platform."
Zodiac Parachute & Protection
Zodiac Parachute & Protection develops and produces a wide range of parachutes and safety equipment for military mission. With an industrial presence on 3 continents, Zodiac Parachute & Protection Europe (Zodiac Aerosafety Systems) Zodiac Parachute & Protection South Africa (PISA) and Zodiac Parachute & Protection America (Pioneer Aerospace) offer complementary Parachutes & Protection product lines that provide the best products, systems, support and service to their clients, and provide engineering services for deceleration needs. An example is the highly engineered parachutes Zodiac designed to land probes on other planets; several of their parachutes have landed on planet Mars.
About Chiefofstaff.com, LLC
Chiefofstaff.com is cloud-based enterprise Corporate Strategy Management software for CEOs and the C-Suites of complex organizations that helps them manage and implement strategic and operational plans. Chiefofstaff.com helps CEOs maintain a clear line of sight across all divisions and teams ensuring plan implementation remains on schedule. The platform's open communication fosters engagement within and across departments, teams and employees, so that everyone is on the same page. An integral part of the company's culture is its commitment to the community. Through its support of the David Arthur Foundation, Chiefofstaff.com aims to strengthen and build innovative communities to solve autism life cycle needs and other social problems. To learn more, visit http://www.chiefofstaff.com.