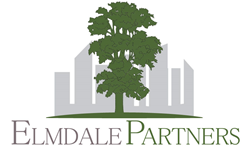 Chicago, IL (PRWEB) January 26, 2017
Elmdale Partners, LLC, a multi-faceted real estate platform, is pleased to announce the addition of Jim Sayegh to Elmdale's executive team. Sayegh will fulfill the role of Principal.
Real estate entrepreneurs, Thomas Bretz and Adam Freeman, created Elmdale Partners in 2010. The unique real estate platform includes investment, multi-state brokerage engaging 1600+ agents, property management, commercial financing, development and the first real estate tech accelerator, Elmspring. Elmdale Partners conceives and grows successful companies with a focus on delivering strategic, innovative opportunities along the entire real estate value chain to investors, shareholders and employees.
Sayegh is an experienced real estate professional who has overseen several single-purpose real estate investment entities. His portfolio of properties under management has included a rent roll of national tenants such as Bank of America, Waterworks, Spex, Walter E Smithe Furniture and Coldwell Banker. He has maintained a consulting and management presence through JJSCM, LLC, and a general contracting presence through Absolute Manager, LLC. Sayegh's developments have garnered multiple preservation awards.
Immediately prior to joining Elmdale, Sayegh was the CEO and Co-Founder of Glossre, a real estate tech company dedicated to maximizing the value and liquidity of residential properties. He continues to advise tech startups in real estate and related businesses today.
According to Bretz, "Jim brings a wealth of expertise on maximizing property value, in terms of adaptive reuse as well as asset management. We know his skill sets will be put to good use in achieving our revenue goals this year."