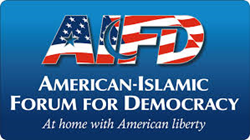 (PRWEB) January 25, 2017
The organization is granting awards in three categories in 2017: activism, media, and philanthropy. The first round of awards is being given to activists who have dissented, protested, and organized effectively against human rights abuses committed in the name of religion or culture. The winners include:
Jaha Dukureh is a Gambian women's rights activist, campaigner and champion against female genital mutilation (FGM). The founder and executive director of Safe Hands for Girls, Jaha is also a survivor of FGM and forced marriage. She founded Safe Hands for Girls, a survivor-led movement, from her own living room. She has now been profiled as one of Time's 100 Most Influential People, spearheaded and drove the effort to successfully get FGM outlawed in The Gambia, and has become a fixture in Washington, D.C., advocating for the U.S. government to address the FGM crisis here in the United States. Jaha became a U.S. citizen in 2015, and The Guardian is currently making a film about her life and work.
Zainab Zeb Khan is a therapist, painter, and human rights advocate. Born in the US to Asian immigrants, she became an activist after eye-opening experiences counseling survivors of domestic violence and organizing exhibitions for artists facing repression. A former Senior Clinician holding a Master's Degree in Clinical Psychology, Zainab also co-curated the International Museum of Women's exhibition "Muslimah: Muslim Women's Arts and Voices" and served as a United Nations Association delegate to the 59th Commission on the Status of Women. The YWCA Chicago gave her its 2014 Racial & Social Justice Award. Zainab has published in The Daily Beast about young Muslim-Americans' struggles with bigotry; written about gender-based violence for No Ceilings; featured in Cosmopolitan Magazine; and appeared in the documentary Honor Diaries. She gave a notable TEDx talk, "How to Fight Injustice Without Saying a Word". Zainab is honored as a "Global Hero" for Safe Magazine's 2015 issue, and is recognized as one of Fortune Magazine's 2015 Most Powerful Women Next Gen. Zainab was honored by Aga Khan University's Muslim Woman of Peace for 2015. She coordinates the "Muslim American Journeys" project with NPR's StoryCorps. She was also a featured speaker at the Conference of World Affairs 2016. Zainab is the recipient of UNICEF's Inaugural Humanitarian Award for 2016.
Elham Manea is Yemeni-Swiss Associate Professor who specializes in the Middle East, a writer, and a human rights activist. She is a Fulbright scholar who holds a PhD degree in political science from the University of Zurich, Master's degree in comparative politics from the American University in Washington D.C, and a Bachelor's degree in political science from Kuwait University. She has published academic and non-fiction books in English, German, and Arabic in addition to two novels in Arabic. Her latest book is The Arab State and Women's Rights: The Trap of Authoritarian Governance. She works at the Political Science Institute at the University of Zurich and is a consultant for Swiss government agencies and international human rights organizations. Recently, she was appointed by the Swiss Federal Council as a Member of the Federal Commission for Women Affairs. Dr. Manea is the spokesperson for the family of Raif Badawi, a Saudi blogger who has been imprisoned for four years for "insulting Islam." Dr. Manea has been a champion of Badawi's and for all targets of theocracy and dictatorship worldwide.
AIFD's President Dr. M. Zuhdi Jasser says of this year's winners: "These individuals have done more than express their outrage – they have turned it into positive and real change. We stand in awe of how their work has had an impact both in their local communities and worldwide. These inaugural awards focus especially on those who have demonstrated a willingness to dissent with their own identity groups with the goal of protecting the rights of the most vulnerable. We thank each of these courageous and principled women for their work, and for accepting this award from AIFD. These women have done more for human rights in their individual lives than mainstream Muslim organizations have done in decades of organizing. We are a better and more hopeful world thanks to their courage, grit, grace, tenacity and persistence."