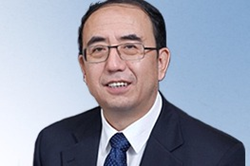 We're honored to have such a forward-looking, respected thought leader address WCX. - David L. Schutt, Ph.D., Chief Executive Officer of SAE International
WARRENDALE, Pa. (PRWEB) January 26, 2017
WCX 17: SAE World Congress Experience—SAE International's completely transformed, signature event taking place April 4-6, 2017 at the Cobo Center in Detroit—has selected Mr. Yu Kai, President of China Automotive Technology and Research Center, Vice Chairman of China Association of Automobile Manufacturers, Deputy Chairman of SAE-China and Committee Member of China Machinery Industry Federation as the keynote speaker for Wednesday, April 5.
During his presentation, Mr. Kai will go in depth about the latest developments and prospects of the burgeoning Chinese auto industry. Facing challenges such as increasing traffic and environmental concerns, the Chinese market has, after 10 years of rapid development, shifted to a slower rate of growth. Engineers in China are working toward vehicle electrification, smart and connected vehicles and sustainable development surrounding new energy vehicles.
"We're honored to have such a forward-looking, respected thought leader address WCX," says David L. Schutt, Ph.D., Chief Executive Officer of SAE International. "The technical innovation coming out of the Chinese mobility sector is fascinating and I look forward to hearing more about what the future holds."
Mr. Kai's vast experience includes time as President of the Fifth Design Institute under the Ministry of Machinery Industry, Board Member and Vice General Manager of China United Engineering Corporation, Vice General Manager of China Automotive Industry Engineering Corporation, among other positions. He began his career as an engineer and researcher.
Serving as a global nexus for industry leaders, inventors, and disruptors from Detroit to Silicon Valley and everywhere in-between, WCX promises a full-spectrum, full-sensory interactive experience, uniting the mobility industry's best talent from innovation hubs around the world for three days of active learning, high-powered collaboration, and technological discovery.
In 2016, SAE World Congress drew more than 11,000 attendees from the automotive industry. As the event evolves into WCX: SAE World Congress Experience spanning the entire mobility industry, even more engineers, engineering managers, executives, academics, government/military officials, and consultants will attend.
Ford Motor Company will provide Executive Leadership and DENSO will serve as the Tier One Strategic Partner for WCX.
For more information, or to register: http://www.wcx17.org/register/
Media can register to attend WCX: [email protected]
About SAE International
SAE International is a global association committed to being the ultimate knowledge source for the engineering profession. By uniting over 127,000 engineers and technical experts, we drive knowledge and expertise across a broad spectrum of industries. We act on two priorities: encouraging a lifetime of learning for mobility engineering professionals and setting the standards for industry engineering. We strive for a better world through the work of our philanthropic SAE Foundation, including programs like A World in Motion® and the Collegiate Design Series™.
For more information: http://www.sae.org.

CONTACT:
Shawn Andreassi
[email protected]
724.776.4841
Nick Lashinsky
[email protected]
619.269.0948