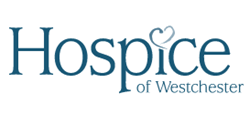 We look forward to continuing our role as a vital part of the vibrant health care community in Westchester County. I am proud of our past accomplishments and confident about our future.
White Plains, NY (PRWEB) January 26, 2017
Hospice of Westchester (HOW), is proud to announce that it is celebrating its 25th Anniversary of providing hospice services to patients and families throughout the Westchester County community in 2017.
The organization was established in 1992, when Visiting Nurse Services in Westchester and White Plains Hospital Center came together to provide comprehensive, end-of-life care to Westchester County residents, eventually becoming the standalone entity it is today.
HOW's dedication to the Westchester County community over the last two and a half decades includes the provision of services that address the medical, physical, psycho-social, and spiritual needs of its patients. The organization's programs and services are offered to children, youth and adults diagnosed with any life-limiting illness. HOW combines the highest level of quality medical care with the emotional and spiritual support that families need most when caring for a loved one.
From a grassroots staff of 20 individuals when it launched in 1992, the organization today boasts a team of 65 staff members, which includes a medical director, registered nurses, licensed social workers, spiritual counselors, bereavement counselors and certified home health aides, in addition to other departments that include finance, development and public affairs, and administrative support. HOW also has a very active volunteer program of more than 30 specially-trained individuals which augment the professional staff.
In addition to its medical and bereavement services, HOW was the first hospice organization in Westchester County to establish a Complementary Care Program in 2000, which further supports HOW's commitment to increasing the well-being and improving the quality of life of its patients. Now named the Anna & Louis H. Shereff Complementary Care Program, it provides a variety of therapies including massage, music and art therapies, reflexology pet therapy and a compassionate doula at no cost to the patient.
In 2014, HOW expanded its pediatric palliative care program, Comfort Crew. HOW was the first to provide a formalized palliative care program in Westchester County designed specifically for children. In 2016, the organization was named an Outstanding Nonprofit at the annual 914Inc. Excellence in Small Business Awards for its work on behalf of patients of all ages throughout the County.
The organization has been considered the "Hospice of Choice" in the Westchester County community since 2009, serving approximately 105 patients per day, more than any other end-of-life care organization in the County. These services are offered to patients at little or no cost, wherever they reside; in a private residence, an assisted living facility or a skilled nursing facility.
"Our mission is to provide extraordinary and dignified comfort, care and compassion to every individual and family facing a serious or life-limiting illness," said Mary K. Spengler, MS, Chief Executive Officer, HOW. "We look forward to continuing our role as a vital part of the vibrant health care community in Westchester County. I am proud of our past accomplishments and confident about our future."
# # #
About Hospice of Westchester:
Hospice of Westchester (HOW) is a private, not-for-profit healthcare agency that provides skilled, compassionate and comprehensive end-of-life home care to patients diagnosed with any serious or life-limiting illness and gives support to their families and loved ones. Hospice of Westchester is located at 1025 Westchester Avenue, Suite 200, White Plains, NY. For additional information, visit http://www.hospiceofwestchester.com or call (914) 682-1484. For the latest news and updates, find HOW on Facebook.