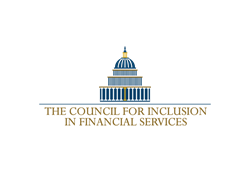 "We saw the need to provide something different—a platform for change in our industry," - Cheryl Travis-Johnson, co-chair of CIFS
Carrollton, Texas (PRWEB) January 27, 2017
Today, the Council for Inclusion in Financial Services (CIFS) announced the members of its advisory board and the creation of a new six day Financial Services Expo, with this year's theme, the "Future of Finance." The advisory board features a diverse and accomplished group of financial industry executives and thought leaders shaping the future of the financial services industry.
The CIFS advisory board is co-chaired by Cheryl Travis Johnson, COO of VRM Mortgage Services and Marques Woods, CEO of Network Asset Services. Advisory board members guide the development and implementation of CIFS programs and initiatives, including educational and certification programs. CIFS board members include:

Andy Williams, Managing Partner of Recon Realty;
Angela Murin, President of Common Wealth;
Caren Castle, Senior Attorney for Wolfe & Associates;
Cheryl Travis-Johnson, EVP & COO for VRM Mortgage Services;
Christina Liepold, Partner at ALAW & Oversite Data Services;
Harold Roundtree, CEO of Uncle Credit Union;
John Wong, Founder of AREAA;
Kim Dawson, Director at Fannie Mae;
LaShandra Sartor, Divisional Vice President of Business Consulting at Quicken Loans;
Latonia Donaldson, VP - Director of Multicultural Lending at PrimeLending;
Marcy Ford, Managing Partner at Trott & Trott;
Marques Woods, President & CEO of Network Asset Services;
Barbara Moore, Founder & CEO of SMK Business Center;
Mike Pinto, EVP of XOME;
Natalie A. Grigg, Esq., Partner at Woods Oviatt Gilman;
Nate Couser, CEO of Couser Consulting;
Paritosh Pathak, SVP, IT for VRM Mortgage Services;
Phyllis Wright, Ph.d, SVP for HR Strategies for VRM and VRMU;
Robert T. Scheer, Chief Strategy Officer for Landmark Network, Inc.;
Ron Cooper, President of NAREB;
Victoria Stevenson, CEO of S & G Solutions;
Ryan Mitchell, Ph.d, Training Manager for Stearns Lending;
Sharon Bartlett, CEO of Bartlett Consulting;
Stephanie Couser, Senior Vice President and Director of CRA and Community Affairs at Mutual of Omaha;
Timika Cole, SVP at U.S. Bank;
Troy La Huis, Principal at Crowe Horwath
"We've assembled an amazing team of professionals, our sourcing portal is live and we have a huge event coming up this Summer," says board co-chair Marques Woods. "The CIFS is strategically taking the steps needed to bring about tangible actions for our industry as we seek to ensure the future of the financial services industry is one of multiculturalism and opportunities for everyone. A big part of that will be the first Financial Services Expo and we're very excited to kick off what will be a one-of-a-kind experience."
The inaugural Financial Services Expo theme, the "Future of Finance," will be a groundbreaking five-day event held at the Irving Convention Center in Irving, Texas - July 29, 2017 through August 3, 2017. In partnership with The Mortgage Collective, the Financial Services Expo will bring together consumers, lenders, academia and human resources as well as the top minds in housing, credit, traditional banking and auto finance, to explore new approaches to solving the financial services industry's toughest challenges. The weeklong event is being produced under the umbrella of the CIFS' charter of greater representation and inclusion.
The Expo will also feature panel-led seminars and networking sessions to discuss the future of financial services. It will also include informational booths and specially designed events to help increase financial literacy and borrower education during a two-day housing fair with live home auctions. Additionally, attendees will benefit from an entire day devoted to a career fair with onsite interviews, resume review and advice on careers in financial services. Individuals interested in learning more about the Financial Services Expo can sign up for updates by registering at finservexpo.com
"There are a number of conferences in the financial services industry, but so many of them focus on operational challenges, trends and panel discussions. We saw the need to provide something different—a platform for change in our industry," says Cheryl Travis-Johnson, co-chair of the board for CIFS. "This event will address the economic benefits of multiculturalism, help ensure that we attract new talent to our industry, educate consumers on responsible financial planning and home ownership and bring people together to create a path forward to bridge the gap between words and actions."
With a full day dedicated to a career fair, two-days dedicated to a housing fair and three days dedicated to the industry education segment, the Financial Services Expo will be addressing multiple areas of need over one week. Highlights of these days include:
The full-day career fair is designed to attract new talent to the industry and provide them with insight in to the many opportunities that exist in the financial services field. It will also educate on best practices when creating a resume and interviewing tips.
The two-day housing fair will bring buyers, lenders, auction companies and service providers together to educate and enable financial literacy that ensures responsible homeownership.
The three-day industry education segment of the expo, will primarily focus on expert panel discussions, keynote speakers and networking sessions that educate people about the financial services industry.
These announcements come on the heels of the launch of CIFS: Connect – the CIFS industry-sourcing portal https://sourcing.councilforinclusion.com. The sourcing portal enables vendor management and sourcing departments to search for vendors and suppliers based on service category and geography, while providing financial institutions the ability to track and report on diverse spend and utilization. The portal will also allow suppliers to connect directly to financial institutions for procurement opportunities.
For more information about CIFS visit: http://www.councilforinclusion.com
About The Council for Inclusion in Financial Services:
The Council for Inclusion in Financial Services (CIFS) is an industry initiative created to help the financial services industry develop and sustain an inclusive workforce. The CIFS was initially formed to address the requirements of Section 342 of The Dodd-Frank Act that relate to utilization of women, and minorities suppliers and in senior leadership roles. To address the fundamental challenges that inadvertently create exclusionary practices which limit access to all groups, The CIFS develops tools, training, certifications and sourcing vehicles for organizations across all financially related industry verticals. The advisory board of The CIFS exists to facilitate rapid industry change and create forward movement by bridging the gap between the various diversity and inclusion initiatives within the financial services industry.