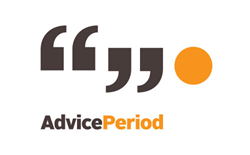 Los Angeles, California (PRWEB) January 26, 2017
AdvicePeriod, a national network of likeminded advisors announced today the addition of Mark Reinking, Adam Reinking, Adam Hull and Drew Reinking. The team joins from an independent RIA they founded. They will serve clients throughout the greater Austin and Houston area.
"This is a coup for us," shared Larry Miles, AdvicePeriod Principal. "The opportunity to partner with such a successful planning oriented team with ambitions to help more people is humbling."
This is the second significant addition for AdvicePeriod in 2017, having added million-dollar Partner Todd Butler the first week of January. In the last 6 months AdvicePeriod has opened new offices in New York, Orange County, San Francisco and now Austin to complement their headquarters in Los Angeles.
"AdvicePeriod is exactly what we, and our clients, have been looking for," explained Adam Reinking. "We want a digital client experience that is focused on adding real value for clients."
AdvicePeriod is rapidly becoming the destination of choice for forward thinking, planning oriented, tech savvy advisors. "Our growth strategy is not directed by geography – as it is with many advisory firms," said Miles. "Instead, we focus on finding likeminded advisors who share our vision—no matter where they're based."
The other concept separating AdvicePeriod from its competition is the financial structure of these acquisitions. AdvicePeriod does not purchase businesses or "books" from advisors. Instead, advisors are offered a lucrative payout on generated revenue, retain 100% ownership in their business and the opportunity to grow inside AdvicePeriod.
"AdvicePeriod is a great balance between owning your own business and having the support of a broader team," explained Mark Reinking. "We are able to involve anyone on the AdvicePeriod team – including industry leader Steve Lockshin – at no additional cost. You can't beat that!"
AdvicePeriod is reinventing wealth management with a committed to focusing on what really matters to clients. Wealth management for advisors, by advisors. Plug in today.
About AdvicePeriod
AdvicePeriod, LLC, is a leading, SEC-registered investment advisor dedicated to focusing clients on the important decisions necessary to managing their wealth. Our mission: To make wealth management more fair, effective and successful, for clients and advisors alike. To learn more, visit: http://www.adviceperiod.com.