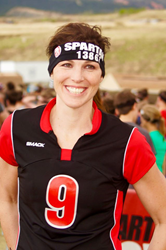 "..my hips and low back have never felt so mobile or so good. My athletes, most of which laughed the first time I show it to them, now do it without asking—they're addicted!" - Nick Clayton, Strength & Conditioning Coach
Colorado Springs, CO (PRWEB) January 27, 2017
Today, January 26th 2017, T-Nation, one of the world's largest fitness and training publications read by more than 5 Million viewers each month, published a hugely popular article by Dr. Grove Higgins. It describes how individuals can fix their own back pain and perform better in the gym with this revolutionary movement series.
Known as the "The Movement Doctor" by his patients, Dr. Higgins reinvented an ancient movement called the Shinbox. He believes it is the best tool for helping people take control of their life, live pain-free, become more mobile, and perform at their best. Hips and pelvis are the target of this progressive technique that has already helped thousands of professional athletes, world champions, police, soldiers, weekend warriors, and everyday busy people fix their movement and given them a new lease on pain-free living. 
Dr. Higgins is a highly sought after chiropractor based in Colorado Springs, practicing a hybrid of modalities including Active Release Techniques, Chiropractic, Z-Health Movement Training, Strength and Conditioning training. He is considered a top practitioner by world renowned strength coach, Charles Poliquin, the Strength Sensei.
American Ninja Warrior competitor and world record breaker from Florida, Jamie Bartholomew says, "The Shinbox training technique was instrumental in my recovery from a torn quad tendon. It exposed where my scar tissue had built up, allowed me to target atrophied tissue and rebuild it. Grove is a master at his craft and I would highly recommend his treatments and his Shinbox method."
Bridget Praytor, author of "The Hot Tub Diet" and NBC Spartan Obstacle Course Racer, says "After doing these drills I realized how tight my hips were and how unstable I was from various other repetitive forms of endurance training. My flexibility and balance have increased significantly."
Dr. Higgins has seen the Shinbox help people with years of chronic hip and back pain. "The secret is in the progressions. The progressions to allow the user to safely and quickly fix movement issues on their own." Dr. Higgins stated, "For the trainers and therapists, this becomes a powerful tool to teach better movement and detect issues they can then fix quickly."
Personal Training guru, strength and conditioning specialist, and international speaker, Nick Clayton, states; "With 20+ years training clients and athletes, I've seen pretty much everything out there.  Without question, the Shinbox from Dr. Higgins and Move Perfect, and how they progress it, is amazing.  I've personally been shinboxing for months now and my hips and low back have never felt so mobile or so good.  My athletes, most of which laughed the first time I show it to them, now do it without asking—they're addicted!"
Dr. Higgins created a series of high-quality video instruction, called the "Shinbox Mastery." The series of online video content has quickly become the go-to training tool for serious athletes, strength and conditioning coaches, and rehabilitation professionals. The video has won critical acclaim among health professionals and athletes alike.
The "Shinbox Mastery" can be viewed at moveperfect.net, Dr. Higgins' publishing website. More ground-breaking training and self-help videos will be released in the spring of 2017.
Dr. Grove Higgins can be reached for interview and questions at:
Phone: 719-225-4949
email: drgrove(at)cshpr(dot)com
Facebook: https://www.facebook.com/CSHPR/