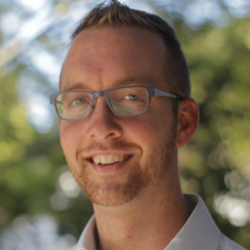 Palo Alto, CA (PRWEB) January 27, 2017
The startup has been building the software for nearly a year, and is optimistic about the upcoming launch.
In order to connect their product to as many people as possible, Mr. Cunningham will be heading a sales initiative targeting both small and large businesses which could benefit from the software.
The team is preparing a sales process which it hopes to begin using within the next few weeks.
Mr. Cunningham claims an extensive personal history in sales that goes back to the very first job he had.
"From the beginning of my professional career I've been immersing myself in sales. There's an amazing sense of satisfaction you get from impacting the bottom line in such a direct way."
Cunningham joins with a number of specific plans he believes will positively impact the startup's ability to survive in the marketplace.
Cunningham elaborated, "I think the biggest way I'll be adding value is by applying disciplined practices I've spent my career collecting. Sales is changing, you can no longer just hire more reps to hit large goals. Will will leverage technology to stay ahead of traditional sales methods."
ClickUp hopes the arrangement will result in larger cash flows, as well as an energizing effect from increasing the rate of growth.