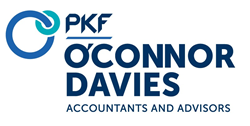 New York, NY (PRWEB) January 27, 2017
PKF O'Connor Davies, LLP, the nation's 26th largest accounting and advisory firm, announced today that its Family Office Services Division has been shortlisted in four categories of the 2017 Private Asset Management Awards. The Firm was shortlisted in every category it submitted for, including Best Family Office Service Provider, Best Private Client Audit Firm, Best Private Client Tax Solution and Best Reporting Solution. The winners will be announced at the 2017 Private Asset Management Awards on February 13, 2017, in New York City. The variety of nominations the Firm received demonstrates the scope of Family Office services PKF O'Connor Davies provides and its leading reputation among clients and industry leaders.
"To be shortlisted in every category we applied for is a great honor and a testament to our team and our ceaseless effort to create value for our clients," said Gemma Leddy, CPA and Partner-in-Charge of PKF O'Connor Davies Family Office. "We're grateful to Private Asset Management for the recognition of our revolutionary reporting platform and other solutions we've developed and look forward to the awards ceremony."
The Private Asset Management Awards are designed for top investment professionals, wealth advisors, legal firms, consultants and other key service providers operating within the private asset management industry, who have proved themselves over the course of the last year. An independent panel of industry expert judges analyzes each submission based on financial progress, growth, client satisfaction and product innovation.
"We're constantly looking for ways to elevate the level of service we provide every client," said Eric Gelb, Director of Business Development and Financial Services at PKF O'Connor Davies. "To be recognized for our innovative systems and services is a validation of the work we do for clients day in and day out."
PKF O'Connor Davies Family Office provides a full range of family office, accounting, tax, administration and advanced planning services to high net worth individuals, families and their closely held businesses in the United States and abroad. The Firm's single-point-of-entry model captures the entire universe of holdings and transactions for a family and provides customized reporting based on family needs.
About PKF O'Connor Davies, LLP
PKF O'Connor Davies, LLP is a full service Certified Public Accounting and advisory firm with a long history of serving clients both domestically and internationally. With roots tracing to 1891, 10 offices in New York, New Jersey, Connecticut and Maryland, and more than 600 professionals, led by over 100 partners, the Firm provides a complete range of accounting, auditing, tax and management advisory services.
PKF O'Connor Davies is ranked number 26 in Accounting Today's 2016 "Top 100 Firms" list and the Firm is also recognized as a "Leader in Audit and Accounting," a "Pacesetter in Growth" and one of the "Top Firms in the Mid-Atlantic." PKF O'Connor Davies is ranked number 29 in INSIDE Public Accounting's 2015 "Top 100 Firms" list and recognized as one of the "Top Ten Fastest-Growing Firms." In 2016, PKF O'Connor Davies was named one of Vault's Accounting 50, a ranking of the 50 best accounting employers to work for in North America, and ranked among the top 50 most prestigious accounting firms in America in a complementary Vault survey. The Firm is the 11th largest accounting firm in the New York Metropolitan area, according to Crain's New York Business, and was named the 10th top accounting firm in New Jersey according to NJBiz's 2016 rankings.
By consistently delivering proactive, thorough and efficient service, PKF O'Connor Davies has built long-lasting, valuable relationships with its clients. Partners are intimately involved in the day-to-day management of engagements, ensuring a high degree of client service and cost effectiveness. The Firm's seasoned professional staff members employ a team approach to all engagements to provide clients with the utmost quality and timely services aimed at helping them succeed. Continuity of staffing and attention to detail in all client engagements make the Firm stand out among its competitors.
PKF O'Connor Davies is the lead North American representative of the international association of PKF member firms. PKF International is a network of legally independent member firms providing accounting and business advisory services in 440 locations in 150 countries around the world. With its tradition, experience and focus on the future, PKF O'Connor Davies is ready to help clients meet today's ever-changing economic conditions and manage the growing complexities of the regulatory environment. For more information, visit http://www.PKFOD.com.