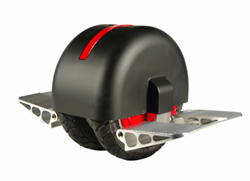 Wow what a ride!
Camas, WA (PRWEB) January 28, 2017
Inventist launches the smallest, greenest, most convenient e-vehicle ever invented, the Iota. It has 8" wheels and weigh as little as 8lbs.
Inventist has a working prototype and are now in the final stages of testing and fine-tuning. As people already know from riding the Solowheel and Hovertrax, Inventist self-balancing technology is the best in the industry. They only use high-quality battery packs and motors, and a full suite of electronic safety features.
Here's the link the Kickstart campaign. https://www.kickstarter.com/projects/687658339/solowheel-iota-a-mini-personal-e-vehicle?token=38748cc2
For more information contact:
Claude E. Rorabaugh
Chief Product Evangelist
cerorabaugh(at)inventist(dot)com
Inventist
http://www.Inventist.com