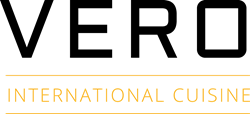 Our expansion and remodel ... will make Vero International like no other restaurant in the area.
(PRWEB) January 27, 2017
Vero International Cuisine will undergo a major expansion beginning this weekend. The work will transform the elegant downtown Racine restaurant into a dining experience like no other in the region.
"The growing demand from our customers for corporate events, parties and weddings caused us to look at how to expand in a way that allows more people to enjoy an exceptional experience with us," says restaurant General Manager Kim Bourdo. "Vero International Cuisine's owner, Dr. Veronica Carver, decided to take a visionary step with the expansion design."
When Vero International Cuisine closes for the remodel on Sunday, January 29, 2017, crews will go to work bringing that vision to life. The remodel will be expansive on the second floor where events take place today. A new, 657 square foot room will be created featuring a floor to ceiling glass dome. Called a "half round barrel vault skylight", the dome will include 32 acrylic glass panels set inside bronze aluminum framing. The dome will extend from the floor on the south side of the second-floor room across the entire ceiling.
"It will be absolutely exquisite," says Bourdo. "In the evening, you'll be able to look up at the stars while you are dining with us inside the restaurant. During the day, beautiful, natural sunlight will flood in."
The remodel will extend throughout the restaurant. The existing second-floor bar will be expanded and, on the first floor, changes will include everything from new floors to new drywall, paint, and fixtures. The upscale African fusion flair that runs through the restaurant today will be refreshed so that beautiful existing elements, like a brick wall on the restaurant's main floor, pop out. The renovations will enable Vero International Cuisine to expand capacity from 120 people today to 180.
"We have a unique restaurant in beautiful downtown Racine and we already attract guests from this region," says Vero International Cuisine owner Dr. Veronica Carver. "Our expansion and remodel, with the beautiful dome on the second floor will make Vero International like no other restaurant in the area."
Vero International Cuisine is located at 211 South 6th Street in the heart of downtown Racine. The restaurant offers fine dining at a leisurely pace. Carver and her son Tarlah established the restaurant in 2012 with a global fusion concept inspired by their passion for entertaining, travel, and life. The menu features fine local ingredients and creative chef-inspired selections from appetizers to small plates and hearty meals. The restaurant will continue to be open for scheduled events and parties through the remodel, but will be closed for general dining until April 1. Racine's Industrial Construction and Associates is the architect.