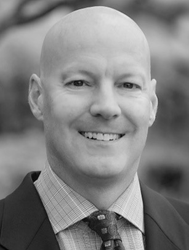 New York, NY (PRWEB) January 27, 2017
Award winning health care executive Bill Bassett was introduced today as Vice President and the most recent addition to the Health Recovery Solution team. Bassett will manage the expansion of the organization building programs that will make the company's innovative patient engagement software platform the industry standard.
"Since our inception, we have been pushing beyond the conventional wisdom of how to mitigate the causes of rehospitalzation using technology," stated Jarrett Bauer, CEO Health Recovery Solutions. "Part of our commitment is to enhance our company the brightest leaders and Bill brings an incredible amount of expertise and outstanding leadership to our team."
The HRS patient engagement platform has repeatedly been shown to reduce and prevent patient re-admissions, especially for patients with high-risk diseases including CHF, CPOD, and Diabetes. The use of the HRS platform addresses the main drivers of readmission including medication noncompliance, dietary noncompliance, lack of health literacy and lack of caregiver support. The solution includes disease-specific 4G tablets embedded with software tools for medication management, wound imaging, educational videos, and teach-back surveys. The tablets are integrated to Bluetooth self-monitoring devices to capture real-time biometric measurements.
"I have been watching the impact HRS has had on patient care for several years and am very impressed with the results providers have achieved from the platform," said Bassett. "I am honored to be part of the remarkable HRS team that is at the forefront of technology and population health management solutions." Bassett's experience spans over 20 years in acute and post-acute healthcare, analytics, business intelligence, and technology organizations including Procura, Deyta, OCS, and Bristol-Myers Squibb. A few of his recent accomplishments include developing the industry's first population health management application, developing break-through analytical solutions and predicative modeling tools, and developing HHCAHPS, HCAHPS and Hospice quality compliance programs. Bassett believes in recognizing success and began the HHCAHPS Honors®, the HomeCare Elite® and the Hospice Leaders Forum to acknowledge forward-thinking agencies in post-acute care.
For more information about Health Recovery Solutions (HRS), visit http://www.healthrecoverysolutions.com, email info(at)healthrecoverysolutions(dot)com, or call (347) 699-6HRS.
To reach Bill Bassett directly, please email: wbassett(at)healthrecoverysolutions(dot)com