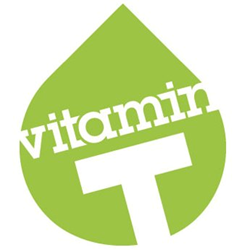 Los Angeles, CA (PRWEB) January 30, 2017
Vitamin T is pleased to announce its expanded Talent Performance Reviews system that provides clients with access to employee feedback provided by previous managers.
According to Vitamin T President Susie Hall, "It's a fact: better data leads to better hires. After 30 years of gathering real-world feedback about our talent's performance, we now have a seamless and modern way to share that review data with clients to help identify the best hire for their teams."
Vitamin T launched its upgraded Talent Performance Reviews to provide their clients with a level of transparency unavailable elsewhere in the creative talent recruiting field. When tapping into Vitamin T's talent reviews, hiring managers are able to get insights on how talent perform under real situations alongside peers and as part of a team. Companies can use this type of tangible information to make efficient and effective hiring decisions.
To create its Talent Performance Reviews platform, Vitamin T overhauled its communication process for checking in with clients regarding talent assignment and performance. Though phone and face-to-face conversations remain important, utilizing technology helps gather more insights faster.
According to Hall, "Vitamin T can now deliver quotes, insights, and constructive feedback directly to our customers when they're looking to hire someone. As part of a robust and proprietary Talent Profile, reviews give hiring managers a more complete picture of performance, skills, and fit."
Vitamin T's Talent Performance Reviews give employers a transparent lens through which to view prospective job candidates. Each performance review includes valuable personal and professional information to help clients select a creative professional that is an excellent fit for an open position—and an excellent fit for their office culture.
If you are interested in learning more, contact a Vitamin T agent today by visiting https://vitamintalent.com/contact-us/.
About Vitamin T
Vitamin T is the talent agency for digital creatives. We personally meet each of our candidates face-to-face and conduct hands-on assessments and full portfolio reviews to ensure our talent's skills are best in class. We provide subsidized medical, dental, and vision, as well as a 401(k) plan—not to mention free online training through Aquent Gymnasium. And because we're local, you'll always have highly qualified candidates as fast as humanly possible.
Contact Details:
Tim Donnelly, Media Contact
Phone: 323.475.7372
Email: tdonnelly(at)vitamintalent(dot)com
Address:
Vitamin T
5670 Wilshire Blvd #1000
Los Angeles, CA 90036
Web: https://vitamintalent.com
Source: Vitamin T
###