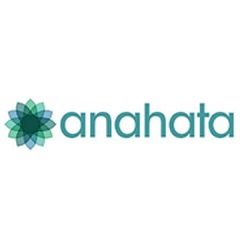 Anahata has chosen QuakeNet, one of the oldest and largest Internet Relay Chat (IRC) networks, as their network or choice.
(PRWEB) January 28, 2017
Perth-based Anahata Technologies Pty Ltd has announced its IRC channel to provide support for its open-source project.
Anahata has chosen QuakeNet, one of the oldest and largest Internet Relay Chat (IRC) networks, as their network or choice. They will be available on the channel #anahata at irc.quakenet.org.
On QuakeNet, people from different parts of the world gather to communicate, organise, and hang out using any common IRC client or the QuakeNet web chat application. IRC is a popular and strong communication platform for a myriad of work and social groups. Anahata will be available to provide real-time support through their channel. This will likely prove to be a major step to help developers and users with Anahata's new open-source platform, which is one of the major initiatives by the company to boost open-source business solutions for all.
Anahata Technologies is an active member and contributor to Open-Source Industry Australia (OSIA). They have open-source libraries for Oracle Java, Java FX, Java EE, and Java Web Start. These provide tools for creating enterprise grade software systems on Oracle and related technologies with zero or near-zero licensing costs.
Founded in 2010 by Pablo Rodriguez Pina, Anahata is an Oracle Java Specialised Gold Partner with expertise in providing cost-effective custom software solutions. Anahata also has a fully-owned subsidiary, Anahata Technologies India Pvt Ltd located in Hyderabad, India. Their onshore team remains in direct contact with the client, gathering requirements while the offshore team carries out software development. Both of the teams work in perfect synchronisation with each other delivering cost-effective and reliable systems to their clients.
About The Company:
Anahata Technologies Pty Ltd is an Australian privately owned software development company with presence in Perth and Melbourne and specializing in the analysis, design, implementation and support of cost-effective, custom built software applications. The company was founded in Western Australia in 2010 by Pablo Rodriguez Pina. The company is Oracle Java Specialized Gold Partner and delivers custom software solutions based on Oracle Technology, such as Java, Java Enterprise Edition, MySQL or Oracle Database.