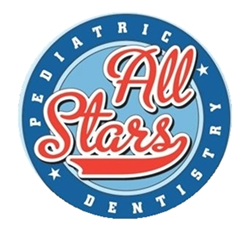 Cumming, GA (PRWEB) January 27, 2017
All Stars Pediatric Dentistry of Cumming, GA, was recently recognized by area magazine, The Forsyth News. Pediatric Dentist Dr. John Haffner, the owner of All Stars Pediatric Dentistry, was voted by readers as the "Best Children's Dentist" of 2017, beating out over twenty other local practices. The 2017 award marks the third year in a row that All Stars Pediatric Dentistry has been named best in its category by The Forsyth News.
"It's really such an honor to be recognized by the people in this great community," said Dr. Haffner. "I grew up in this area, so being able to come back and help my neighbors through my work is just an incredibly rewarding experience." Dr. Haffner is a graduate of Medical College of Georgia School of Dentistry after which he completed a pediatric dental residency program at Virginia Commonwealth University.
After working at a large dental clinic for several years, Dr. Haffner was driven to open a practice that felt more patient-focused. "I've always had a passion for kids, and it just made sense to me to create the kind of environment I'd want to take my own children to," explains Haffner. The office design at All Stars Pediatric Dentistry was inspired by the many summers Haffner spent enjoying the great Georgia outdoors, both on the lake and competing in sports. "Kids really seem to love all the bright colors and sports décor!"
All Stars Pediatric Dentistry works hard to create an inviting atmosphere for both parents and children. The team strives to be warm and welcoming, and parents are always invited to stay with their children during appointments. The office sees patients from all over the North Georgia area including Dawsonville, Alpharetta, Gainesville, and of course, Forsyth County.
The 2017 Best of Forsyth Awards were handed out in a ceremony at the Forsyth Conference Center on January 25th. The annual awards, voted on by over 140,000 local residents, are given out in categories ranging from "Best Restaurant" to "Best Law Firm" to "Best Breakfast Restaurant."
All Stars Pediatric Dentistry is a locally-owned pediatric dentistry practice focusing on patient care. With a commitment to making routine dentistry a pleasant experience for both parents and children, the practice has quickly grown to one of the most popular in the greater Cumming area.
For more information on All Stars Pediatric Dentistry or details on the Best of Forsyth Magazine award contact (770) 292-9441 or visit http://www.AllStarsChildrensDentist.com.
Submitted by ClickReady Marketing!