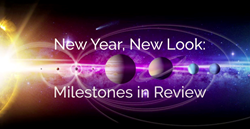 It's extremely gratifying to have the opportunity to share with the world the amazing science done at NASA.
Tysons, VA (PRWEB) January 31, 2017
Working with the Science Mission Directorate and ISS Program Science Office at NASA, V! Studios has completed over 225 episodes of the critically acclaimed ScienceCasts series. As stated on the official ScienceAtNASA YouTube page, "ScienceCasts are short videos about fun, interesting, and unusual science topics encountered by NASA's Science Missions."
The ScienceCasts video series provides NASA the opportunity to introduce the public to a variety of topics across a wide range of science disciplines. With short runtimes, the videos rely on thorough scripts and the merging of NASA assets with original animations to inform viewers and encourage an interest in science.
At the heart of the series production, a group of skilled animators from V! Studios works closely with NASA at every stage of the production. From script editing and recording, project storyboarding, and animation, V! Studios works hand in hand with dedicated members of the SMD and ISS teams within the agency to produce and finalize each individual episode.
Mike Brody of V! Studios, Producer for the ScienceCasts series says, "It's extremely gratifying to have the opportunity to share with the world the science done at NASA. We learn something new with every episode we produce and are thrilled to help others learn along with us."
With more than 225 episodes completed, V! Studios looks forward to supporting NASA in its mission to educate the public and encourage enthusiasm in the sciences with many more ScienceCasts episodes in the future. For more news about science and cutting edge NASA technologies, subscribe to ScienceAtNASA.
About V! Studios: Headquartered in Tysons, VA, V! Studios is a unique hybrid company, successfully combining left brain and right brain skills to weave technology, information, and the arts into innovative and effective products and services. V-Studios.com