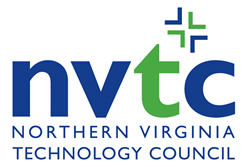 HERNDON, Va. (PRWEB) January 31, 2017
The Northern Virginia Technology Council (NVTC) announced today new speakers for its inaugural Capital Data Summit on February 15, 2017. The event will take place at The Ritz-Carlton, Tysons Corner and will feature keynote speakers and panels offering unique insights into how big data and analytics are transforming industries and producing results for organizations.
DigitalGlobe Founder, Executive Vice President and CTO Dr. Walter Scott is the newest Summit keynote. Dr. Scott joins keynotes Clarabridge Executive Chairman and Co-Founder Sid Banerjee and Hewlett Packard Enterprise President and CEO Meg Whitman.
Panel sessions will be led by principals from world leading big data and analytics companies, financial institutions, healthcare organizations, top universities and municipalities and will cover such topics as the role of the chief data officer, smart cities, venture capital in big data, and future trends in big data and analytics. New panel speakers include:

Anuj Agrawal, Chief Marketing Officer, Earth Networks
John Andersen, Chief Architect for National Programs, IBM Federal
Emilio Garcia-Ruiz, Managing Editor for Digital, The Washington Post
John Gaul, Senior Vice President and General Counsel, Inova
Srdjan Marinovic, Chief Technology Officer, Wireless Registry
The Capital Data Summit will also include a technology showcase at which the region's big data and analytics companies will promote their products and services, network and connect with potential customers, partners, investors and employees.
As one of the nation's premier high-tech centers, the Greater Washington region is home to a rapidly growing number of firms that generate significant revenue from creating, analyzing and using data, or providing the tools and skills needed to support the big data ecosystem. The Capital Data Summit will provide tremendous business development and educational value for NVTC members and the entire technology community. View the Summit agenda here.
DATE:
February 15, 2017
TIME:
7:00 a.m. - 5:00 p.m. Registration, Program and Exhibits
LOCATION:
The Ritz-Carlton, Tysons Corner
1700 Tysons Blvd
McLean, VA 22102
REGISTRATION:
To register as a member of the press, please contact Alexa Magdalenski at 703-904-7878, ext. 207 or email amagdalenski(at)nvtc(dot)org.
The event is free for press, but advanced registration is required. Press credentials are required for entry.
# # #
The Northern Virginia Technology Council (NVTC) is the membership and trade association for the technology community in Northern Virginia. As the largest technology council in the nation, NVTC serves about 1,000 companies from all sectors of the technology industry, as well as service providers, universities, foreign embassies, nonprofit organizations and governmental agencies. Through its member companies, NVTC represents about 300,000 employees in the region. NVTC is recognized as the nation's leader in providing its technology community with networking and educational events; specialized services and benefits; public policy advocacy; branding of its region as a major global technology center; initiatives in targeted business sectors and in the international, entrepreneurship, workforce and education arenas; and the NVTC Foundation, a 501(c)(3) nonprofit charity that supports the NVTC Veterans Employment Initiative and other priorities within Virginia's technology community. Visit NVTC at http://www.nvtc.org.