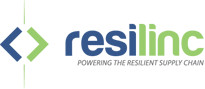 Our supply chain intelligence and global field presence with Resilinc's connected supplier network and solution will greatly accelerate value realization for resiliency across all stakeholders
Milpitas, CA (PRWEB) January 30, 2017
Resilinc announced today that it has received a new investment round from UL (http://www.ul.com), furthering the strategic relationship between the two companies.
Resilinc is the market leading solution for supply chain resiliency and risk intelligence and advanced analytics. The company has mapped the supply chain genome for high tech, life sciences and automotive industries, and helped deliver revenue assurance for its Fortune 100 customer base in these industries. Resilinc strengthens UL's mission to help customers bring products to market, extend supplier qualification offerings and deliver ongoing value throughout a product lifecycle. UL and Resilinc's combined capabilities will help customers improve the resiliency of their global supply chains and products. In addition, Resilinc will leverage UL's global scale and resources to accelerate expansion into new global markets to serve fast growing demand for Resilinc's unique supply chain intelligence.
"Demand for Resilinc's solution from customers all over the world has been growing in the last year," said Bindiya Vakil, founder and CEO of Resilinc. "Our alliance with UL will allow us to accelerate our global reach and go to market with an expanded solution and premium services offering."
"We selected Resilinc not only because of their impressive customers who have championed the company for many years, but also because we felt that the accelerated time to value demonstrated repeatedly by Resilinc would be incredibly valuable to UL's clients," said Mathieu Guerville, director of strategy (supply chain and sustainability) for UL. "Our supply chain intelligence and global field presence with Resilinc's connected supplier network and solution will greatly accelerate value realization for resiliency across all stakeholders. It will enable UL's clients to thrive in an increasingly challenging supply chain landscape."
About Resilinc
Resilinc helps CEOs and Chief Supply Chain Officers transform supply chain risks into opportunities for competitive advantage. Resilinc's platform provides companies access to advanced multi-tier mapping and deep supplier intelligence. Resilinc's network comprises over 35,000 direct material suppliers, spanning more than 70,000 factories globally and over 50,000 sub-tier connections. Industry leading companies like IBM, General Motors, EMC, Amgen and Western Digital rely on Resilinc to predict potential supply chain failures, and protect revenue attainment despite supply chain disruptions worldwide. For more information about our cloud, mobile and AI powered big data platform, please visit http://www.resilinc.com.
About UL
UL fosters safe living and working conditions for people everywhere through the application of science to solve safety, security and sustainability challenges. The UL Mark engenders trust enabling the safe adoption of innovative new products and technologies. Everyone at UL shares a passion to make the world a safer place. We test, inspect, audit, certify, validate, verify, advise and train and we support these efforts with software solutions for safety and sustainability. To learn more about us, visit UL.com.