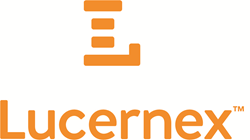 When looking at Real Estate software options, Lucernex's reputation and product stood out above the rest.
Dallas, TX (PRWEB) January 31, 2017
Lucernex™ announced today that Herc Rentals Inc., a leading equipment rental supplier with over 270 company-operated branches, has selected Lucernex™ Lease Administration and Lucernex™ Rent Accounting to manage their real estate leases.
Transparency into leases and lease accounting is currently of utmost importance due to upcoming FASB Topic 842 and IASB IFRS 16 effective dates. Lx Lease Administration and Lx Rent Accounting solutions provide the necessary visibility through a cloud-based solution. With the Lucernex platform, administrators are enabled to proactively manage all leases and contracts in order to stay in control of their real estate costs.
"When looking at Real Estate software options, Lucernex's reputation and product stood out above the rest," stated Anne Marie Burchill, Director of real estate and lease administration at Herc Rentals. "We needed a solution that could integrate with the ERP, provide comprehensive reporting, and meet FASB and IASB requirements. Lucernex's integration, reporting, and calculation capabilities adds tremendous value. We will greatly be able to improve our internal processes and save time and money."
Lx Lease Administration and Lx Rent Accounting are powerful financial solutions that support complex accounting needs, including portfolio analysis, rent forecasting, sublease management, and percentage rent calculations. With Lucernex, Herc Rentals can always be sure they are paying their landlord the correct amount for rent, common area maintenance, and more.
"We are excited to partner with Herc Rentals and proud to support their international operations," stated Joe Valeri, co-founder and president, Lucernex. "FASB and IASB's new regulations will be impacting all companies with leases and these companies need to have one source of truth throughout the transition. Lucernex's software will be that resource for Herc Rentals and we look forward to supporting them through their continued success."
About Herc Holdings Inc.
Herc Holdings Inc., which operates through its Herc Rentals Inc. subsidiary, is one of the leading equipment rental suppliers with approximately 270 company-operated branches, principally located in North America. With more than 50 years of experience, Herc Holdings is a full-line equipment-rental supplier in key markets, including commercial and residential construction, industrial and manufacturing, civil infrastructure, automotive, government and municipalities, energy, remediation, emergency response, facilities, entertainment and agriculture, as well as refineries and petrochemicals. The equipment rental business is supported by ProSolutionsTM, (our industry specific solutions-based services), and our professional grade tools, commercial vehicles, pump, power and climate control product offerings, all of which are aimed at helping customers work more efficiently, effectively and safely. The Company has approximately 4,600 employees. Herc Holdings' 2015 total revenues were nearly $1.7 billion. For more information on Herc Holdings and its products and services, visit: http://www.HercRentals.com.
About Lucernex
Lucernex provides cloud-based Real Estate Lifecycle and Contract Management solutions to both emerging and enterprise companies around the globe. Our analytics, market planning, site selection, real estate contract management, equipment contract management, project management, facility management and maintenance management solutions are used by our valued customers every day and helps them drive revenue, reduce costs, ensure compliance and mitigate risk. For more information please visit us at http://www.lucernex.com.