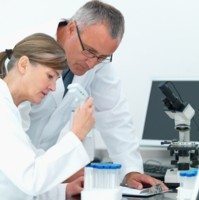 Patients enrolled in the trials should be well balanced according to existing prognostic scores.
Raleigh, NC (PRWEB) January 29, 2017
A newly-published article suggests there there is little good data on the effectiveness of second-line treatment in patients with recurrent pleural mesothelioma. Surviving Mesothelioma has the details on its website. Click here to read the full article.
The article written by a trio of doctors from England and Italy points to what the authors see as flaws and weaknesses in previous second-line mesothelioma treatment studies and calls for better-designed studies in the future.
"Patients enrolled in the trials should be well balanced according to existing prognostic scores," writes lead author Dr. Alfredo Addeo of the Bristol Cancer Centre in Bristol, England. "Particularly, patients should be stratified based on the duration of disease control obtained with first-line chemotherapy."
In the JAMA Oncology article, Dr. Addeo and his co-authors say mesothelioma patients should be informed that, based on the lack of good evidence for second-line treatment, palliative care alone is a reasonable option.
"While some mesothelioma patients do decide to try second-line treatment, we think it is important for them to have all the facts, including an understanding of the available data on the practice, in order to make the most informed decision," says Alex Strauss, Managing Editor for Surviving Mesothelioma.
Although the US National Comprehensive Cancer Network (NCCN) seems to support the idea of second-line mesothelioma treatment, several European groups recommend clinical trials as a better choice for relapsed mesothelioma patients.
To read more of what the authors had to say about second-line treatment of pleural mesothelioma, see Second-Line Mesothelioma Treatment: "Uncertain" Evidence, now available on the Surviving Mesothelioma website.
For nearly ten years, Surviving Mesothelioma has brought readers the most important and ground-breaking news on the causes, diagnosis and treatment of mesothelioma. All Surviving Mesothelioma news is gathered and reported directly from the peer-reviewed medical literature. Written for patients and their loved ones, Surviving Mesothelioma news helps families make more informed decisions.