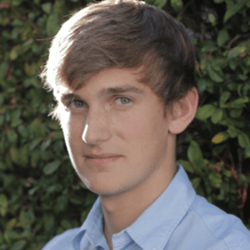 Palo Alto, CA (PRWEB) January 30, 2017
The startup has been collaborating on this new platform for months. They realized their need to build an effective project management tool after encountering major issues with available solutions. This was the birth of ClickUp.
In order to run the startup effectively, Mr. Brummette will be working to optimize existing processes while also cutting fat from wasted efforts.
Mr. Brummette has a background in engineering, and believes his style of thinking will be effective in making the organization run more efficiently.
"I try to think of everything as a system – as soon as you understand the real cause-effect relationships within a system it's a very straightforward process to improve a process."
Brummette believes that within several months they'll be able to eliminate a considerable amount of time-wasting activity.
In his mind, such waste cannot be tolerated as building startups has such a low survival rate as-is.
Brummette clarified, "Waste can take many forms, and in every case it destroys both key resources (time of talented people, limited project time, money, etc.) and it taxes the enthusiasm of your workforce. By helping people leverage their effort and get more done with less, we think we can have a huge positive impact."
ClickUp expects Brummette's influence to benefit the company from day one. https://clickup.com/